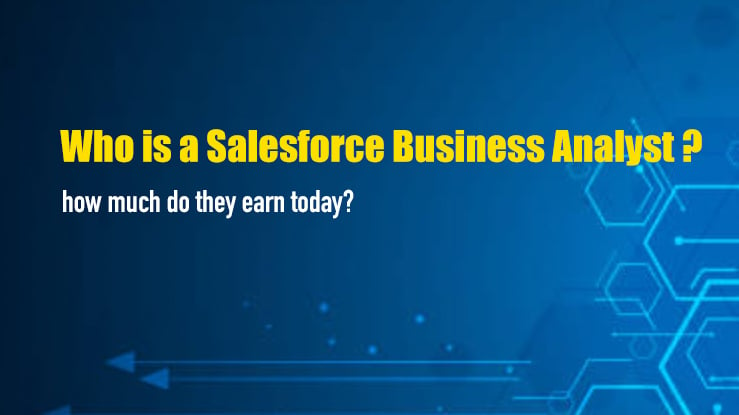 Who is a Salesforce Business Analyst and how much do they earn today?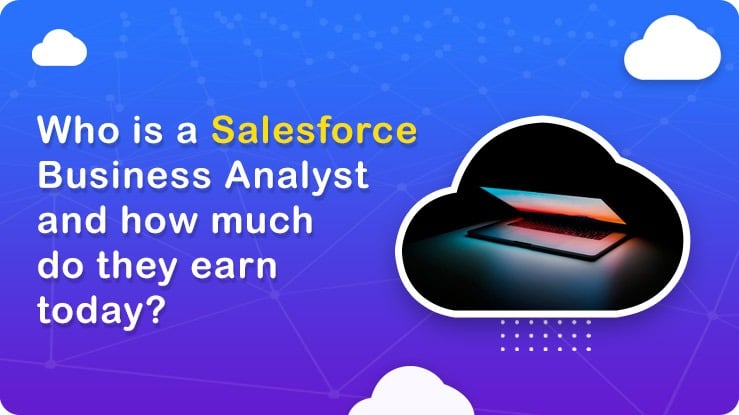 A Salesforce Business Analyst is a professional who helps various companies and organizations enhance their CRM processes and get ahead in the competition using the latest developments and solutions of Salesforce.
Salesforce Business Analyst is an extremely attractive position today not only because those are some of the highly-demanded professionals, but also because this profession allows one to explore the perspectives of the Salesforce job market without much technical experience. It is an ideal position for those who work or have an academic background in sales and marketing. However, unlike most of the high-demand positions, it is a relatively low-stress job, which does not require you to be available on the call 24/7, and often allows you to work remotely.
At the same time, Salesforce Business Analyst is among the most lucrative career paths today with high salaries and wide career perspectives.
So, let`s take a closer look at these attractive Salesforce positions to see where their paychecks come from and what can affect your salary and career perspectives as a Salesforce Business Analyst.
How much do Salesforce Business Analysts make?
According to a number of platforms that analyse average salaries in different industries and professions, a Salesforce Business analyst in India can count on an average salary between ₹ 4.0 Lakhs to ₹ 22.9 Lakh.
Your final paycheck will definitely become on many factors starting with your experience and ending with the industry, niche, and competition your employer is dealing with at the moment.
Statistically throughout their careers, Salesforce Business Analysts manage to double their salaries.
So, what exactly do Salesforce Business Analysts get paid for, and how their paychecks are built?
The thing is that it is in every company`s best interest to keep their Salesforce Business Analysts motivated and focused on success. That is why except for the basic salary which is in their case significantly higher from the very beginning, Business Analysts often get such perks as annual or even monthly bonuses, commissions from deals, general profit sharing, company stocks, etc.
In other words, except for the salary, there are many other additional bonuses that can boost a Salesforce BA`s pay check depending on the results of their work.
How to Become a Salesforce Business Analyst?
Now that you have learned how attractive the profession of a Salesforce Business Analyst is, you are probably curious how one gets this job and ensures all those perspectives.
There are several crucial factors and steps you will need to consider on the way to success.
Training – to start your career as a Salesforce Business Analyst you need to have a deep understanding of the key business processes and focus on learning Salesforce and the CRM solutions it offers to the modern business community. You can do up Salesforce training online and easily combine studies with your current career. However, make sure to address a reputable Salesforce training institute that will provide you with a thorough knowledge of Salesforce as well as practical assignments that will allow you to enrich your CV and portfolio with hands-on experience and real cases from live businesses;
Salesforce Certification – it is one of the key factors of any successful Salesforce career. A Certified Salesforce Business analyst is a dedicated professional with advanced knowledge of Salesforce CRM solutions and the ability to apply that knowledge to help their employer get ahead in the competition;
Experience – it takes between 2 and 4 years to be considered an advance experienced Salesforce Business Analyst. To prevent your career from stalling, make sure to gain and maintain your Salesforce Certifications and be in touch with the global Salesforce community which provides endless networking perspectives.
Career perspectives of Salesforce Business Analyst.
Statistically, an average career of a Salesforce Business Analyst lasts around 10 years. During this period the professionals manage to double their initial salaries and find new development perspectives that allow them to go ahead in their careers.
Here are some of the most common and popular career developments of Salesforce Business Analysts:
AI Technologies – Salesforce actively implements artificial intelligence into their products, and Business Analysts are among the main users and leaders of this trend in Salesforce. It is the response from business analysts and their ability to set goals and targets for the CRM operation that allows AI to develop in the necessary direction. The knowledge and skills that Salesforce Business Analysts obtain during their career are incredibly valuable for companies that develop AI technologies that is why there are actively seeking and recruiting Salesforce BAs today;
Sustainable business development – with the trends of environmentally-friendly business operation and legal demands of sustainable development, those are Salesforce Business analysts who stand on the cutting edge of the latest trends and actively help the business community align with the demands;
The gig economy and remote work – the trend of the gig economy and remote work that many see as a heritage of the COVID-era are in fact lucrative perspective that allows the business community cut costs while enjoying qualified experts from all over the world. Being most familiar with the principles of efficient automated management, Salesforce Business Analysts form the backbone of this trend and lead the new economy model.
Whether you are a Salesforce training aspirant at the moment or just started getting interested in the perspectives of the Salesforce job market, becoming a Salesforce Business Analyst is an exciting perspective for various professionals. With proper training, dedication to the Salesforce certification process, and a learner's mindset, you can enter the Salesforce ecosystem and become part of the most lucrative job market today!