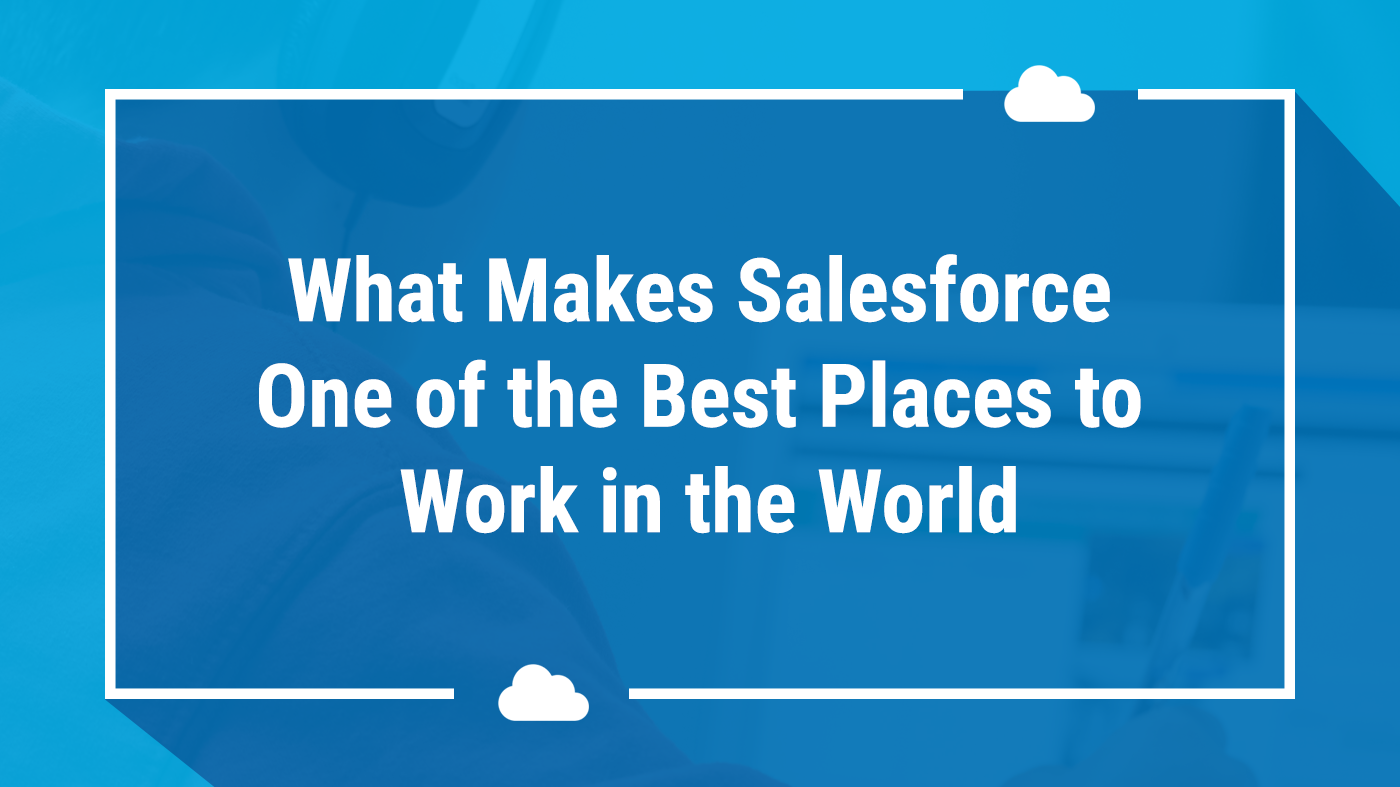 What Makes Salesforce One of the Best Places to Work in the World
Every employee dreams of working for a company that recognizes the true value of their contribution and provides the freedom to thrive in both work and personal lives. Unfortunately, it's not a dream everyone gets to realize. But if the constant praise Salesforce receives as one of the best places to work is anything to go by, Salesforce employees are lucky enough to make this dream a reality.
In recent years, Salesforce has appeared in almost every list that picks the best places to work in the world as one of the first ten companies.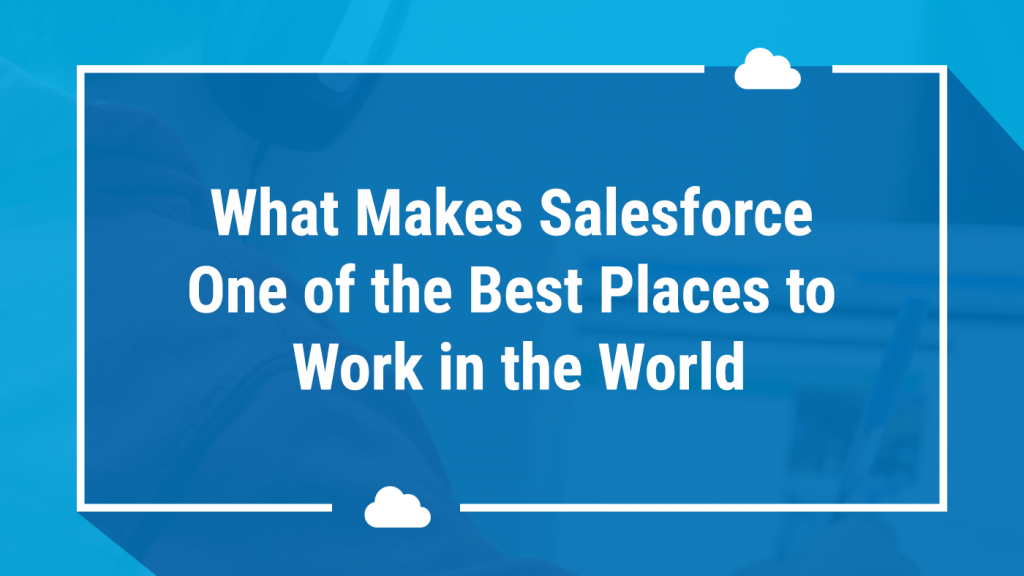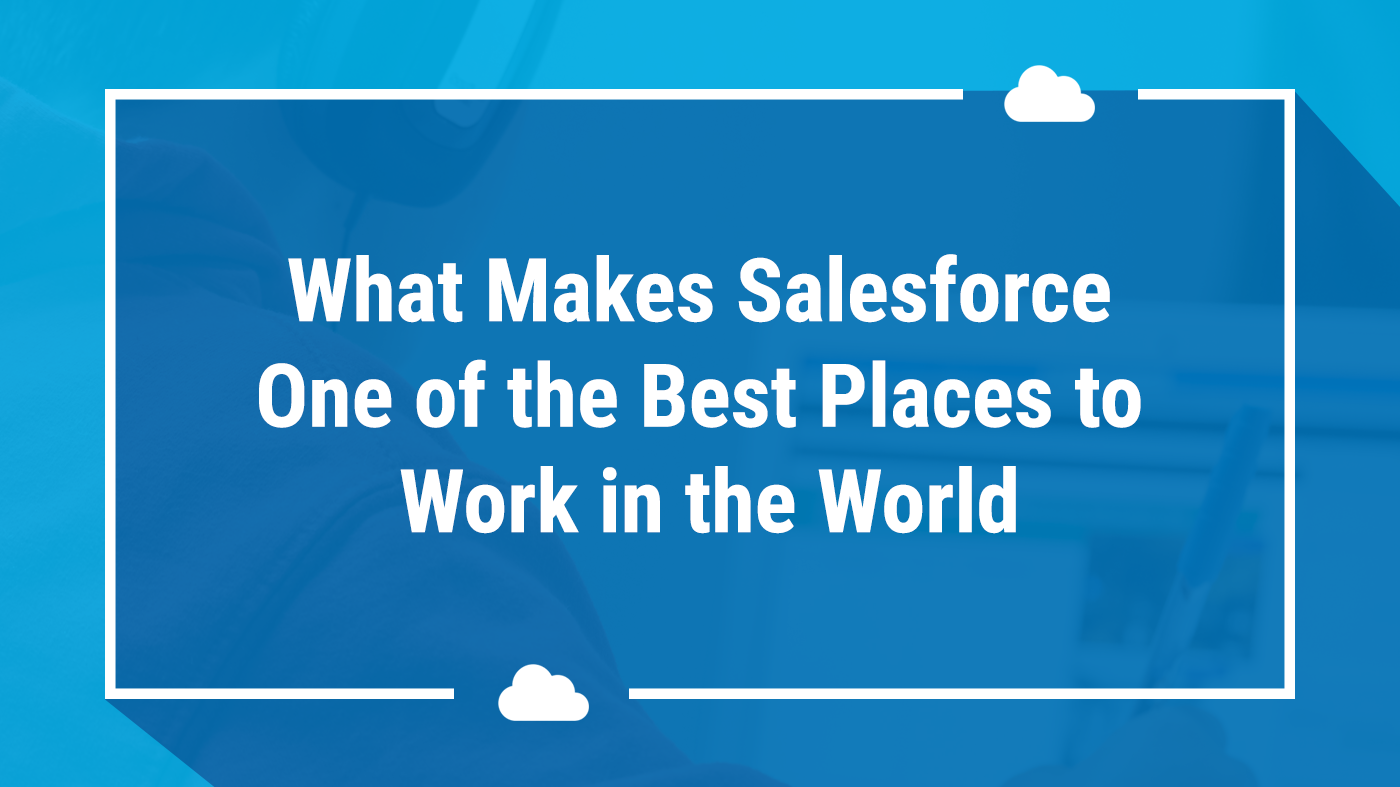 This year, Fortune ranked Salesforce as the 2nd best company to work for, especially, amid a pandemic that tested how well companies treated their employees unlike ever before. Glassdoor's UK-focused "2021 best places to work" list features Salesforce at the first place based on employee feedback. And it was the only country to appear in all five best places to work lists in the US, Canada, Germany, France, and the UK.
With Salesforce's expansion in India, more and more Indians now have the opportunity to experience the company's positive working environment firsthand. This 2019 IDC report estimated Salesforce will create over 548,400 jobs in India by 2024.
As the company's reputation rapidly grows in India, we thought now would be a good time to take a closer look at the reasons that make Salesforce such a good place to work for employees around the world.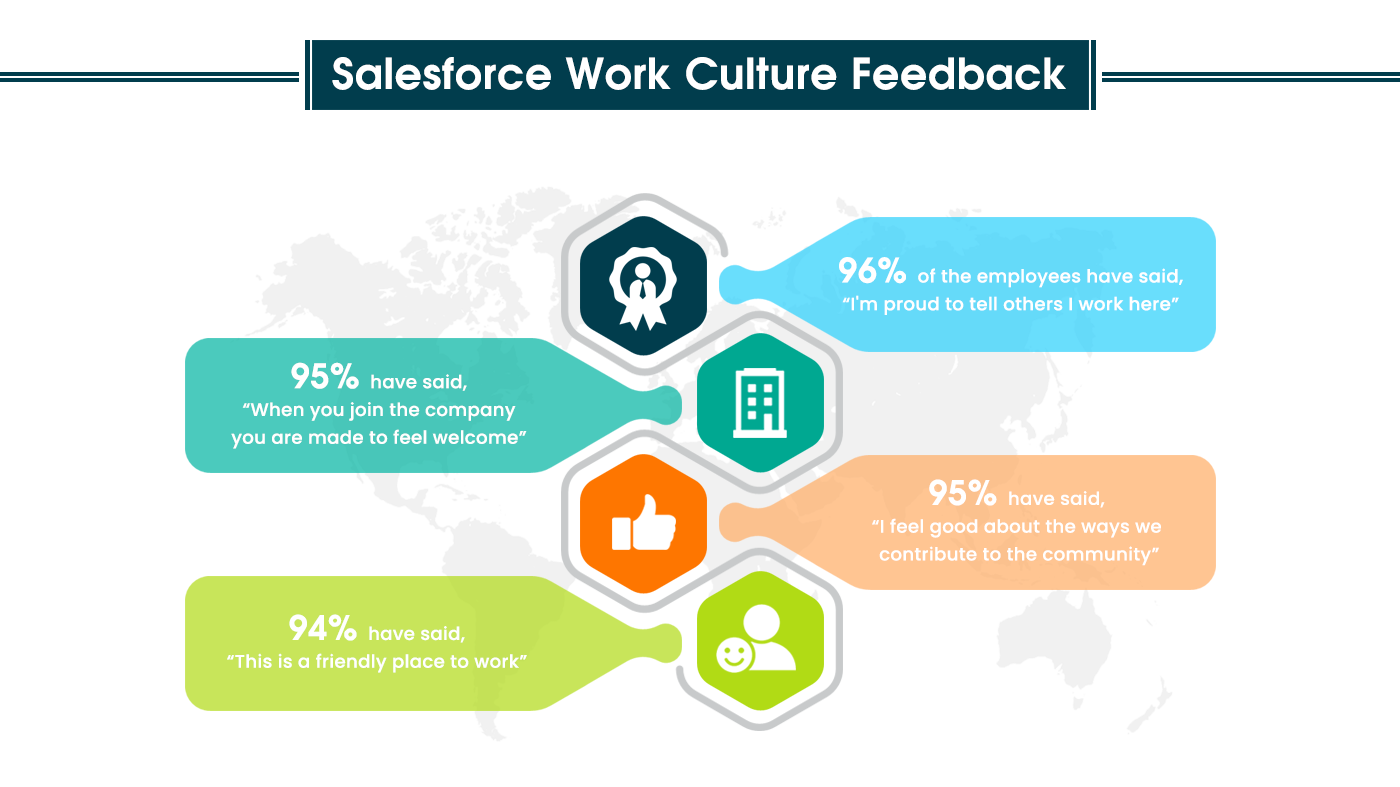 Amazing Work Culture
If an employee recognizes their company as the "best place to work", without a doubt, that company has a work culture where its employees feel valued and motivated.
If we look at the reviews of the company on Glassdoor, we can see that this is indeed true for Salesforce. Almost every reviewer speaks positively about the company culture and the work environment.
The results of the Fortune "Great Place to Work" survey are another testament to the great working culture in the company. We've listed the highlights of the survey to prove how much Salesforce employees value its amazing culture.
96% of the employees have said, "I'm proud to tell others I work here".
95% have said, "When you join the company, you are made to feel welcome".
95% have said, "I feel good about the ways we contribute to the community".
94% have said, "This is a friendly place to work".
Great Leadership
Behind a workplace that is loved by the majority of its employees, there are always great leaders who navigate the company in the right direction even in the toughest times. In Salesforce, this great leadership starts right from the top.
Marc Benioff, the founder and CEO of Salesforce, has done a great job at creating a company that stands for the right values and treats its employees well. He has a 97% approval rating as a CEO on Glassdoor and ranked number 2 on Harward Business Review's "Best Performing CEOs in the World" list in 2019.
Unparalleled Salaries and Benefits
Salesforce doesn't only treat its employees with intangible things like a good work environment, it also provides unparalleled salaries and benefits to its employees.
You can view the average base salaries of different Salesforce jobs on Glassdoor. For example, a Salesforce developer, one of the most sought-after job positions in India, earns an average base pay of ₹613,245/year. In addition to the base salary, employees get to enjoy additional bonuses and other compensations the company provides on a regular basis.
The benefits package includes medical insurance, education reimbursement, employee stock purchase plan, and much more. You can view the exact benefits that would be available to an employee on this site.
How Salesforce Reacted to Covid-19
The ongoing Covid-19 pandemic became sort of a test that gave everyone a chance to understand how much companies care about employee safety and well-being. Unsurprisingly, Salesforce stayed true to its core values and put the employees' safety first before everything else when reacting to the pandemic.
Salesforce was one of the first global companies to close down all offices in affected areas and allow employees to work from the safety of home. And the company improved its employee benefits and expanded the family care leave to help them deal with any Covid-19 related expenses.
Earlier this year Salesforce announced that its employees will get the opportunity to work from home full time, even after the global pandemic situation is controlled enough to return to offices. The company acknowledged that "the 9-5 workday is dead" and introduced three different options for employees for future work: flex, fully remote, and office-based.
Final Thoughts
With a company culture that's dedicated to taking the best care of its employees, Salesforce has become one of the best places to work in the world. If you are thinking of joining this amazing workforce, getting started is as easy as having proper Salesforce Training. The training can help you understand the cloud-based CRM solutions Salesforce provides, even if you are coming from a non-technical background. Even if you choose to not join the company itself, a professional with Salesforce training is highly in demand in today's business world.
Whatever your goal is, relying on Salesforce to build a successful and satisfying career is a choice that hardly goes wrong.
CRS Info Solutions
Average rating:
1 reviews
Jul 6, 2021
Excellent Training
CRS provides excellent training on Salesforce courses.