Salesforce Training in Hyderabad | Course Price | Training institute in Hyderabad
Salesforce Training in Hyderabad | Salesforce Certification course in Ameerpet
Are you confused about the different Salesforce modules, and wonder which the best is for you? We understand your problem, and have come up with a free demo SF Course training class meant just for you.
The class covers everything you need to know about the various modules involved in becoming a Salesforce CRM professional in Hyderabad and get this SFDC training course Ameerpet.
With a new batch on Salesforce training near you is scheduled to start soon, it's advisable to enroll in our free orientation class now.
Upcoming Demo Dates:
Please note the following dates are demo class or orientation only, actual batch starting details will be announced by our faculty at the time of demo class. Try to join our free orientation class by filling our contact form. We will try to arrange appropriate timings based on your flexible timings.
Timings not matching with your schedule?
Fill the Contact form, we will schedule a flexible Demo as per your convenience.
Who we are
We are a top ranking Salesforce CRM Online training institute near me. We offer various SF training modules, which is why we suggest you join our free demo class. So, It will help you find out the right module for your experience and needs.
Our qualified and professional experts will give you the best counselling possible in the demo class. Our team of trainers have more than 10 years experience and expertise in SFDC teaching.
They used their expertise and knowledge to convert complex topics into easily understood modules. Because, it's to help elevate your Salesforce Administration and Development module skills.
We suggest you attend all five live demos on Salesforce CRM training and certification program covering Admin, Developer Modules and Job Market Analysis. So, our trainers will clear all your doubts during the interactive demo class that lasts 60-70 minutes.
Find the best institute for project based [Salesforce training in Hyderabad] [updated 2020]. Interview questions, certification assistance, daily assignments and much more included in the training program.
About Salesforce Training
The Salesforce Online Training teaches you basics to advanced SFDC concepts to help you create your own applications in SFDC platform. We help make you an expert in administration declarative development. We also help you prepare for SF Certification by teaching certification questions and answers.
We also provide 100% practical based Salesforce Administration and Development training with real-time project training. The acquired practical knowledge helps face any job placement interviews, and helps in managing consultant duties.
The course features
The course covers most important Salesforce Administration and development concepts, along with chatter, sandbox and lightning essentials. It's 10 weeks' long with real-life and industry-based case studies on topics like Visual force, CRM concepts, Workflow process and SF CRM administration.
We also provide assignments, important in review questions, optimal customer support, resume preparation help and a Salesforce certification.
Who can attend?
The course is suitable for professionals passionate about CRM and cloud computing.
It includes:
Siebel and other CRM product professionals

Functional consultants wanting to switch to better Salesforce careers

Experienced professionals looking for a Salesforce platform job

Freshers starting in their cloud computing career

Java, C# and mainframe developers looking for a boost in their career and pay hike.

Even people without any programming knowledge because you are taught the basics.
Course costs
We can't quote a fixed price because Salesforce online and classroom training costs varies between institutes.
Course timings
We will announce the course timings during the demo session.
Missed classes
Don't worry if you miss any classes. We will send you a video recording of that class to maintain continuity.
So if you want to learn SFDC training to face tough interviews, then you must join our free demo class. We will plan the class as per your convenience and time slot availability, so don't miss it!
Contact us now to learn more about the available Salesforce training time slots.
Find the job oriented Salesforce CRM training in ameerpet, Hyderabad who can offer you fully practice based course with a real time project work and fully hands on course. Find salesforce institutes for training in ameerpet with job oriented curriculum. Top 10 SFDC CRM career building program course in Kukatpally and Gachibowli list of training institutes near you.
Fill our contact form to attend free live demo. What is the cost of Salesforce online training in our city| Ameerpet | Gachibowli | Madhapur | Kukatpally? Find the top ranked CRM Training fee in Hyderabad is affordable and we'll have part payment option to make things easier for you. All modules includes Administration, Development, Lightning, SF Essentials, Sandbox (Please join our free demo class to know which module suites to you according to your experience and other factors. Our professional experts will give you best counselling in demo class.) We are top ranked institute for SF CRM training in Hyderabad in terms of pricing and career development, so you can utilize this opportunity and become a CRM professional in our city. Find the best discount by joining our free demo class.
Update: New batch on "SFDC online training in near me" starting soon, enroll now for free orientation class. Talk to our representative to know if any discount offer available.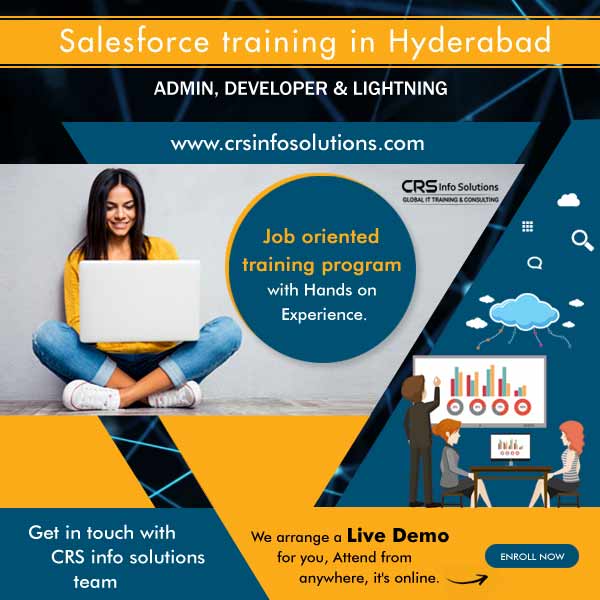 Find the top Computer institutes for salesforce online training and achieve your learning goals with expert instructors from industry. CRS Info Solutions is a pioneer in offering SF CRM training with a 10+ years of experienced working professional as instructor who can text you from basic foundation. We included real time SF projects, scenario based interview questions with answers, daily tasks and 100% Hands on learning that boosts your skills.Enroll today to get free access to our live demo session which is a great opportunity to interact with the trainer directly for Salesforce Administration and development training in Hyderabad.
Attend Free live demo on Salesforce CRM Training and Certification program in Hyderabad which includes Admin(201) and Developer(401) Modules and Job Market Analysis by our trainer. Ask your questions in the interactive demo related to SF CRM Training.
About our instructor:

Our trainer is a real-time working professional as a SF consultant.
He has over 10+ years industry experience
Trained more than 4160+ students.
Teach Corporate and classroom Training.
4X Certified in CRM
Popular Trainer
Expert in giving practical assignments along with training in Hyderabad
Helpful in assisting students to solve problems
Helps in Job Support, Resume Preparation and supplies latest SF Interview Questions.
Key Features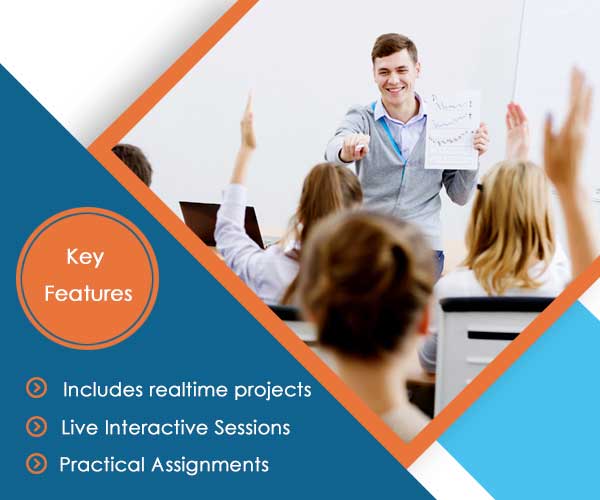 10 weeks of Interactive Class
Real-life Case Studies
Assignments
Industry based case studies
Expert based Certification
Best customer support
Resume Preparation
Interview questions
About the Course
Salesforce Training in Hyderabad with job assistance will make you an expert in all the concepts related to administration and declarative development options. It will also help you prepare for SF Certification (both SFDC Admin 201 & App Builder Certification).
Who can Attend?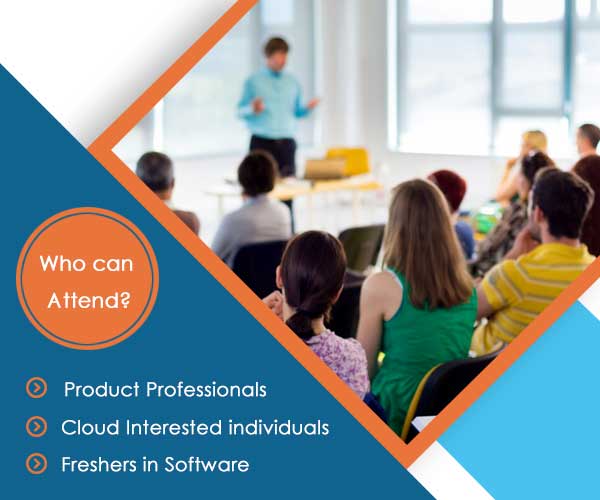 This SF course is suitable for all professionals who are passionate about CRM and cloud computing typical profiles, but not limited to, who go for salesforce online training are:
Siebel and other CRM product professionals
Experienced professionals who are looking to have an exciting career in the leading Cloud Computing platform
Functional consultants who are looking to switch to lucrative career called Salesforce
Freshers who are looking to get a jump start to their careers in Cloud computing
Lateral developers who have worked in Java, mainframe and C# and are looking for a boost to their career from legacy platform at least 50-100% more pay.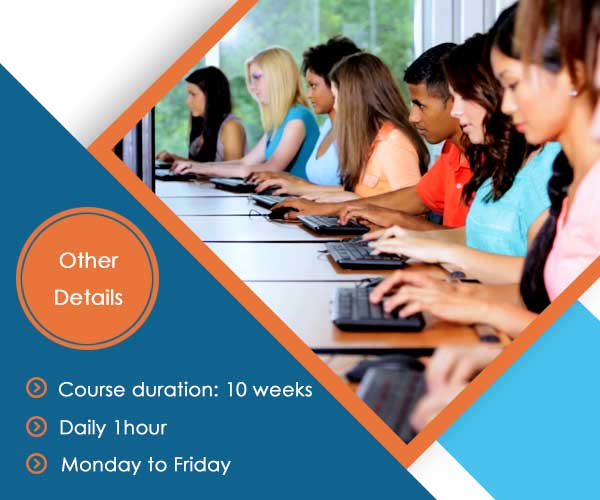 Course Content
CRM FUNDAMENTALS
Introduction to CRM
Introduction to Sales Cycle
Understanding the terminologies of CRM
Introduction to SFDC
Understanding the workflow of SFDC with a real time example
SFDC BASICS AND DEVELOPMENT Understanding the terms in SFDC

Introduction to SFDC Editions
Creating Objects, Tabs and Apps in SFDC
Creating layouts and applying hierarchy
Creating roles and profiles
Creating workflow rules
Creating Tasks and Events
Understanding the SFDC admin system
Creating relationships between the objects
SFDC ADVANCED DEVELOPMENT
Invoking Apex
Creating Apex Classes and triggers
Customization using Apex programming
Integration to third party systems using SFDC AP
Introduction to Visual Force
Creating Visual Force pages
Creating Packages
Deploying SFDC
Using Visual Force in a real time scenario
Creating Reports and Dashboards
How CRM is useful in Hospitality, Healthcare, Manufacturing etc
Salesforce CRM online Training Course Hyderabad Overview:
Cloud Computing Fundamentals
Introduction to the Cloud Computing
Evolution of Cloud Computing
Comparisons with other computing techniques fetchers
Key characteristics of cloud computing
Advantages/Disadvantages
Classification of Cloud Computing
1. Based on as a service model
SAAS (Software as a service)
PAAS (Platform as a service)
IAAS (Infrastructure as a service
2. Based on deployment or access model
Public Cloud
Private Cloud
Hybrid Cloud
Sales force CRM Concepts
What is CRM?
How CRM can help?
Sales force CRM Navigation terminology
Compare Salesforce.com CRM with other CRM products
Customization in sales force .com CRM
Introduction to sales force CRM Setup tool
Personal Setup
App Setup
Admin Setup
SALESFORCE.COM CLOUD OVERVIEW Online classes in Hyderabad
Sales Cloud
Service Cloud
Collaboration Cloud
PROJECT DEVELOPMENT LIFE CYCLE
SALES FORCE EDITIONS
APEX DATA LOADER
ORGANIZATION ADMINISTRATION
Set your organization's language & locale
Manage currency
CUSTOMIZATION
Create custom profiles & custom fields
Define dependent pick list
Customize lookup fields
Customize validation & formulas
Customize page layouts
Customize standard related lists
Use field-level security
WORKFLOW
Define workflow
Set up workflow rules
Set up workflow tasks & alerts
WORKFLOW APPROVALS
Plan approvals using workflow
Use the approval wizard – standard vs. jump start
Create workflow approvals
Create & Manager Users
Set organization-wide defaults
Learn about record accessed
Create the role hierarchy
Learn about role transfer & mass Transfer functionality
Profiles, Login History
DATA UTILITIES classes in Hyderabad
Importing overview
Learn about import solutions & Custom Object records using the data loader
User mass delete
EXTENDING SALESFORCE CRM
Learn about custom objects
Learn about custom tabs
Learn about custom web tabs
THE APPEXCHNAGE
The AppExchange
Install an app
Delete an app
VISUAL FORCE
Introduction and Tools
Purpose of Visualfoce
MVC Architecture
CONTROLLERS
Variables and Formulas
Standard Controllers and Standard List Controllers
Custom Controllers and Controller Extensions
Using static resources and custom components
Styling VF pages
Overriding buttons, links and tabs with VF
Using JavaScript in VF Pages
Advanced examples
APEX
Introduction to Apex
Pupose of Apex
APEX FUNDAMENTALS course in hyderabad
APEX SCHEDULING
OBJECTS AND THE DATABASE
What is an sObject
SOQL and SOSL Queries
REAL TIME ROLES IN CLOUD COMPUTING:
1. SALESFORCE ADMINISTRATOR
2. DEVELOPER classes in Ameerpet Hyderabad
(so YOU can apply for job as a ADMINISTRATOR or DEVELOPER if you finish COURSE here, no worry WE LL MAKE CV WITH PROJECTS, MOCKINTERVIEWS)
1. SALESFORCE ADMINISTRATOR [ONLINE TRAINING] HYDERABAD
CRM Overview & SaaS
Applications (Marketing, Sales, Service) Overview
Configuration Basics Overview

Application Elements Overview (Tabs, App, Links, HomePage Component)
Building Blocks Overview (Objects, Page Layouts, Related List, Fields, Buttons etc)
Workflow Rules Overview

Personal Customization (Password Reset, Login Access, Calendar Sharing etc)
System Administration

Roles
Profiles
User Setup
Login History
Queues vi.Groups

Advanced System Administration (Security Controls)

OWD
Sharing Settings
Password Policies
Audit Trail
Communication Templates
Data Loader
Mass Update/Transfer Records
Storage Usage
Monitoring Logs & Jobs
x. Concluding Session with Q&A
2. SALESFORCE DEVELOPER – CONFIGURATION TRACK course in Hyderabad
CRM Overview
Salesforce Architecture (SaaS, PaaS, On Demand)
Applications (Marketing, Sales, Service) Overview
Advanced Configuration

Application Elements (Tabs, App, Links, HomePage Component)
Building Blocks & Configuration ( Objects, Page Layouts, Related List, Fields, Buttons, Formula Fields, Relationship fields, Lookup Master Detail, Cross Object, reference Workflows and Approvals, Workflow actions: Email, Tasks, Outbound etc )
Workflow Rules & Approval Processes
Time Dependent Workflows

Personal Customization (Password Reset, Security Token Login Access, Calendar Sharing etc)
System Administration Basics

User Setup
Login History
Queues
Groups

Apex Development Basics classes in Hyderabad

Apex Classes
Apex Triggers
VF Pages

Concluding Session with Q&A
3. ]SALESFORCE DEVELOPER TRAINING HYDERBAD]– CUSTOMIZATION TRACK
CRM Overview
Architecture (SaaS, PaaS, On Demand)
Advanced Configuration

Application Elements ( Tabs, App, Links, HomePage Component )
Salesforce Building Blocks & Configuration ( Objects, Page Layouts, Related List, Fields, Buttons, Formula Fields, Relationship Fields, Lookup Master Detail, Cross Object Reference, Workflows and Approvals, Workflow actions: Email, Tasks, Outbound etc )
Workflow Rules & Approval Processes
Time Dependent Workflows

Personal Customization ( Password Reset, Security Token Login Access, Calendar Sharing etc )
Apex Development Building Blocks

Apex Classes
VF Pages
Apex Trigger
SOQL
SOSL
Debugging
System Log

Apex API Programming coures in Ameerpet

SOQL & SOSL
Batch Apex
Writing Apex Classes as Web Services
Email API

Visual Force Programming

SOQL & SOSL
Standard Controller
Custom Controller
List Controller
Controller Extensions

Apex Triggers

Trigger Events
Design Pattern
Bulk Trigge
You can attend to our live Salesforce training in Ameerpet demo class by filling our contact inquiry form.
Salesforce is one of the disruptive trends in 21st century innovations Customer Relationship Management (CRM) cloud technology. In IT sector it is generating millions of new jobs. It's a buzz question that "What is SFDC course fee in ameerpet? And what is the cost for certification?". You will find the answers to your questions related to SFDC training and certification. SF course career development training institutes in kukatpally, gachibowli, dilsukhnagar, ameerpet, madhapur and Banjarahills Hyderabad.
Salesforce training cost for online and classroom varies from one institute to another. We can't say a fixed price for this course and how all institutes are charging fee but we get an overview how the charges are there and which is the best training institute in Hyderabad with real time project's included in the course program.
Frequently Asked Questions
⭐ Do you help me with SFDC certification near me?
Yes, we will help you with certification. We'll teach you certification questions with answers that will help you to pass the exams Admin 201, development 401 and lighting etc.,
⭐ Is this salesforce training helps me with placement assistance and interview questions?
We give a real-time project oriented SFDC CRM training in ameerpet Hyderabad with 100% practicals, from day 1 you will learn practically. You will gain practical knowledge that will help you to face any interviews confidently in SF company interviews in Hyderabad. So, are you willing to learn SFDC training to face any tough interviews, then join our free demo once, we'll help you.
⭐ What are the salesforce class timings?
Regular class timings will be announced at the time of demo session. So don't miss our demo session to know our Salesforce training timing, which will be planned as per your convenience and availability of the time slots. Contact our support team on +91-7013283324
⭐ Who are the instructors for this training in Ameerpet?
Our trainers have minimum 10+ years real-time experience and expertise in teaching SF, they always put great efforts to convert complex topics into easily understandable modules. Experience the professional SFDC training and certification program in Hyderabad with hands on approach and elevate your skills in SF Administration and Development modules.
⭐ What if I miss any class?
If you miss any class, you will get that class video recording, so that you don't lose any class in our Salesforce training in my city. We'll arrange the library where you can access our valuable material that will help you in passing Certification and job interviews.
⭐ Do you provide training for Salesforce Administration and SF Development in this course?
Yes, we are providing the fully practicals based SF Administration (301) and Development (401) training in Hyderabad this course which will help you finding a best company to work for you.
⭐ What are the topics covered in SF training in ameerpet Hyderabad?
We cover wide range of important concepts of Administration, Development, chatter, sandbox and lightning essentials are covered in the SF training. Few of the important topics include:
CRM concepts
CRM administration
Workflow Process
Deployment
Migration Strategies
Connection between setup and environment
Inbound and Outbound change set up
Packaged Deployment
Apex
Visualforce
Lightning Essentials
⭐ What can I learn through Salesforce training?
You will learn SF concepts from basics to advanced using which you can create your own applications in sfdc platform. Our practical training helps you to manage Salesforce consultant duties in a company in our city.
⭐ I do not have any programming knowledge. Can I go for SF training ameerpet Hyderabad?
For sure anybody without any programming knowledge can learn SFDC . Our course advantage is anybody can learn without having any coding experience, we'll teach from basics, that's our guarantee.
Still you have any questions? Feel free to WhatsApp them on the number showing top of the website.
Students Testimonials
Students learning our salesforce certification program from Gachibowli, Madhapur, Kukatpally, Dilsukhnagar, ameerpet locations with daily assignments and project works.