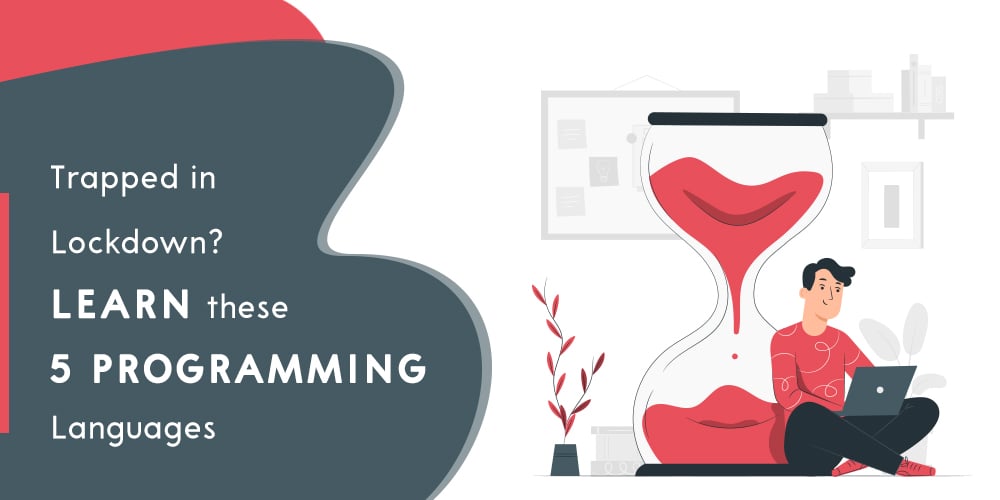 Trapped in Lockdown? Learn these 5 Programming Languages
The COVID-19-powered lockdown has forced people across the country to stay locked up in their homes. While most people would complain of literally nothing to do than just get bored, a majority of them have actually welcomed the move.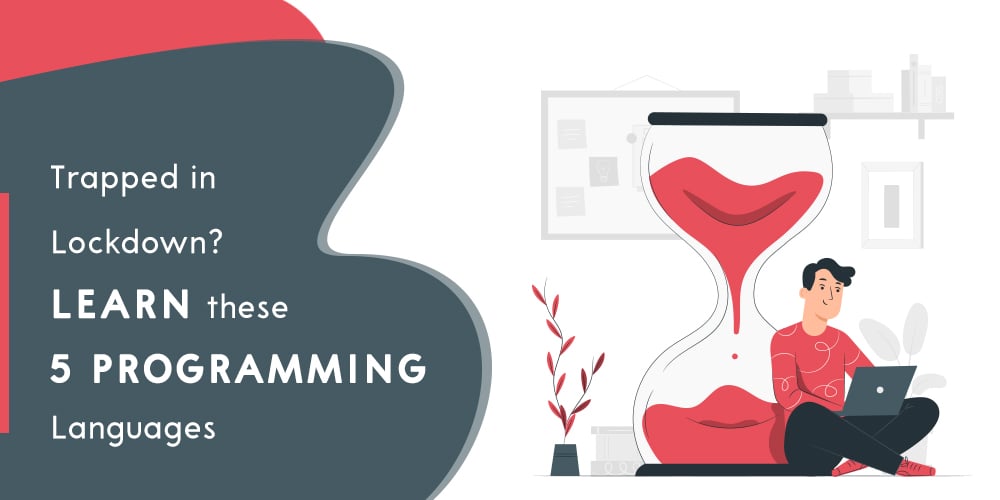 Take IT professionals, for instance. Software developers and technologists often complain of time constraints to upgrade their professional skills. Well, now is the time, my friend!
When else would you find such a golden opportunity to constructively use your time? While you're waiting for life to get back to normal, utilise this free time to brush up your skills. To help you out here, we've drawn up a list of the 5 best programming languages in top demand that can really level up your skills and career graph.
But before that, there's another vital course component that shouldn't be given a miss either –Salesforce CRM. It's one of the most widely used platforms in most IT companies today. Know-how of this online tool can really prove handy if you're planning to change jobs (after the lockdown) or perhaps have your eye on moving up a notch in your current company.
And, the best place to learn the Salesforce CRM course is CRS Info Solutions – one of the best training centres in Bangalore where you can enrol yourself for some serious Salesforce training through a number of Salesforce certificationcourses. A few examples include courses in Salesforce Administration and Salesforce Development.
Once you've built a strong base in this platform, gaining knowledge in these top 5 programming languages will really help you make customisations on Salesforce CRM, while also taking your Salesforce skills to an entirely new level.
Top 5 Programming Languages to Boost Your Salesforce Skills
1. Swift
This is Apple's offering to developers, enabling them to build numerous apps for iOS and macOS platforms. Though Swift's introduction in 2014 failed to receive a warm response from developers, with many of them deciding to continue with Objective-C (its predecessor), recent updates to the software over these years have indeed contributed to its popularity today.
One such significant update is the inclusion of an important feature – module stability. Swift is also really picking up amid Objective-C slowly but surely fading out. The latter is now restricted to use by developers maintaining legacy code.
2. Kotlin
You can't miss learning this one if you're a Java programmer or work with Android application. Its value was credited by Google itself, calling Kotlin a "first-class" language for Android development. Kotlin 1.3 is equipped with coroutines and inline classes, besides a host of other vital features, all of which help in carrying out the finest nuances of any task/operation. This is why Kotlin holds immense potential to possibly replace, or at least substitute, Java in no time.
3. Python
Another of the top-ranked programming languages out there (based on data from analyst firms), Python has made significant inroads into a number of new arenas in no time. Data science, Artificial Intelligence (AI) and Machine Learning (ML) are just a few examples. Its popularity has been soaring ever since its first launch. If you too want to be a part of the race for Python, it's never too late to start.
4. JavaScript/TypeScript
JavaScript is one of the few languages they say that all developers should have a fair idea of. The reason: most employers are on the lookout for this language skill when recruiting developers. This is why the language follows Python and Java in popularity (in that order) as one of the most sought-after software skills.
TypeScript is yet another language, often learnt in conjunction with JavaScript. This is because TypeScript is a superset of JavaScript and is equally popular among developers. Just like Python, TypeScript's popularity can be partly attributed to patterns. The language holds the potential to both intermingle with a large existing codebase in JavaScript as well as ensure the safety of the resulting code.
5. Go
Just like its name, this one's seemingly the next go-to language that most developers in the world have their eyes on. Invented by Google, Go has enjoyed an immense upsurge in popularity, leaving behind Python, Kotlin, TypeScript, and R in the process. Its success is being credited to its dependability and simplicity.
If you plan on learning any or all of the above languages this lockdown season, we're here to help. CRS Info Solutions provides online tutorials and learning resources to help you get started on your Salesforce training in Hyderabadprogramme.