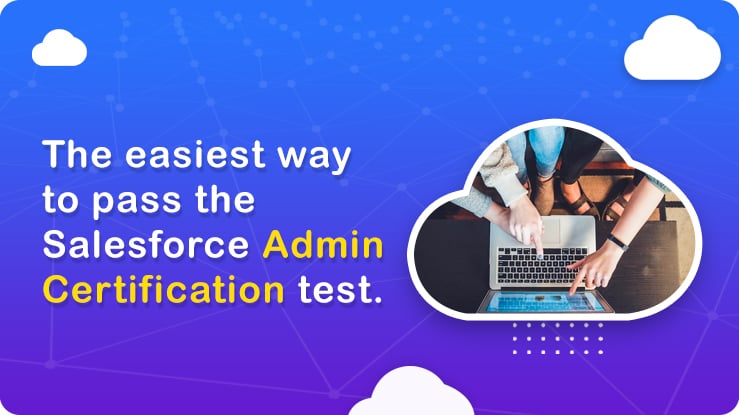 The easiest way to pass the Salesforce Admin Certification test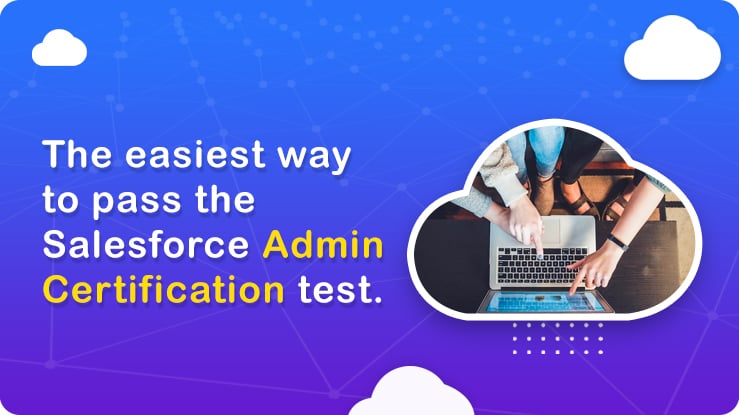 Salesforce Admin Certification is a quality mark that distinguishes high-class professionals. That is why the best employers today are looking precisely for certified candidates for the Salesforce Admin position in their team and are ready to provide them with higher salaries and better conditions.
To become a Certified Salesforce Admin, you need to pass a Salesforce ADM-201 Exam. The perspective of taking a test can make anyone nervous no matter when you finished a Salesforce Admin training and how much experience you have in Salesforce today.
That is why in this article we decided to collect tips from the certified Salesforce Admins, those who gain and maintain their Salesforce Certification regularly, making it an integral part of their successful careers.
These tips will help you have a better understanding of the Salesforce Admin Certification process and draw a clear road map to your own successful Certification.
Know what to prepare for.
Here is the essential information about the Salesforce Admin Certification Test:
Exam code – ADM-201;
Fees – $200 – registration fee; $100 – retake fee in case of failure;
Duration – 105 minutes;
Form – multi-choice test;
Number of questions – 60;
Passing score – 65%.
You need to have at least 6 months of experience working as a Salesforce Admin to apply for your Certification Exam. Once you pass the exam, you will need to continue taking the tests once in several months in order to maintain your certification and proceed with our qualifications.
The test can be done in person in the nearest Salesforce testing facility or online, provided that you install special tracking software and a web camera that will allow you to supervise while you are doing the test.
Start training for the Certification test
There are lots of Salesforce training platforms and special boot camp programs for those who are preparing for the Salesforce Admin Certification. You can do your Salesforce training online as well, saving a great deal of time and effort on your preparation. That way it will also be easier to combine training for the Salesforce Certification exam with your current career.
Do practice exams
Taking regular practice exams, you don`t only get used to the concept of Salesforce Admin Certificate testing, but also learn to manage your time and work out the confidence you will need at the actual exam.
The questions at such practice tests are not the same as you will see at the actual Salesforce testing, of course, but they have the same ratio of topics and structure. It allows you to easily figure out your stronger and weaker sides and focus on them to make your preparation the most efficient.
Prepare like for any other exam
You definitely remember the tips and shortcuts that helped you prepare for exams back at school. Preparation for a Salesforce Admin Certification exam is not much different. Make sure that your mentor or Salesforce Training Platform provides the Certification questions and answers, take part in the Q&A sessions, and consider study groups.
Those are all efficient and accessible exam preparation techniques that you can apply for your Salesforce Admin Certificate training.
Time management is the key.
As we have already mentioned, you will have 105 minutes to answer 60 questions of your Salesforce Admin Certification test. It may seem like quite a lot of time for a simple test, but the certification exam is a multi-choice test. It means that there may be tricky questions, several right answers in one paragraph, or a need to give a detailed answer.
In other words, time management is a key to successful Certification testing. Work out a habit to analyse every question, not getting stuck on more complex parts, proceeding with the exam at a regular pace, and marking and addressing the most confusing or demanding questions later, when you are done with the majority of the test.
Read every sentence twice
Under pressure some people tend to make rush decisions, some are just trying to get over it as soon as possible, and some lose focus and misunderstand the questions. That is why it is essential to read every question and answer carefully, even twice to make sure that you understand their meaning and that there is no double meaning or trick behind it.
Failure is an opportunity.
While taking mock exams you will probably fail several times. And it is ok. It will show you which topics and concepts need your attention and focus in the preparation process.
However, even if you fail the actual Salesforce Admin Certification test, it is not the end of the world as well. Moreover, it is the best learning opportunity you could ever get, as from now on you know exactly how the exam is arranged and what should be improved in your studies to pass the next attempt with flying colors.
Take it easy
Eventually, every mentor or colleague who has already taken their Salesforce Certification exam will strongly advise you to relax and try to stay as calm as possible. After all, it is not the exam that you took back at school, it is an opportunity to upgrade your knowledge, advance in your career, and achieve your goals faster. Embrace the process and you will not be disappointed with the result!
Final Thoughts
Whether you just started training for your Salesforce Admin Certification exam or read this article a day before taking the actual test, the main idea is to understand that the Certification process is designed to make Salesforce Admins and other professionals more independent and involved with the Salesforce ecosystem. It is a great opportunity to network and connect with like-minded people whether they are your mentors or study partners. It is also the way to get the latest Salesforce updates and implement them in practice before competitors. After all, it is your chance to prove yourself as a perspective Salesforce professional and become the highly-valued competitive candidate for the desired Salesforce position in the future.