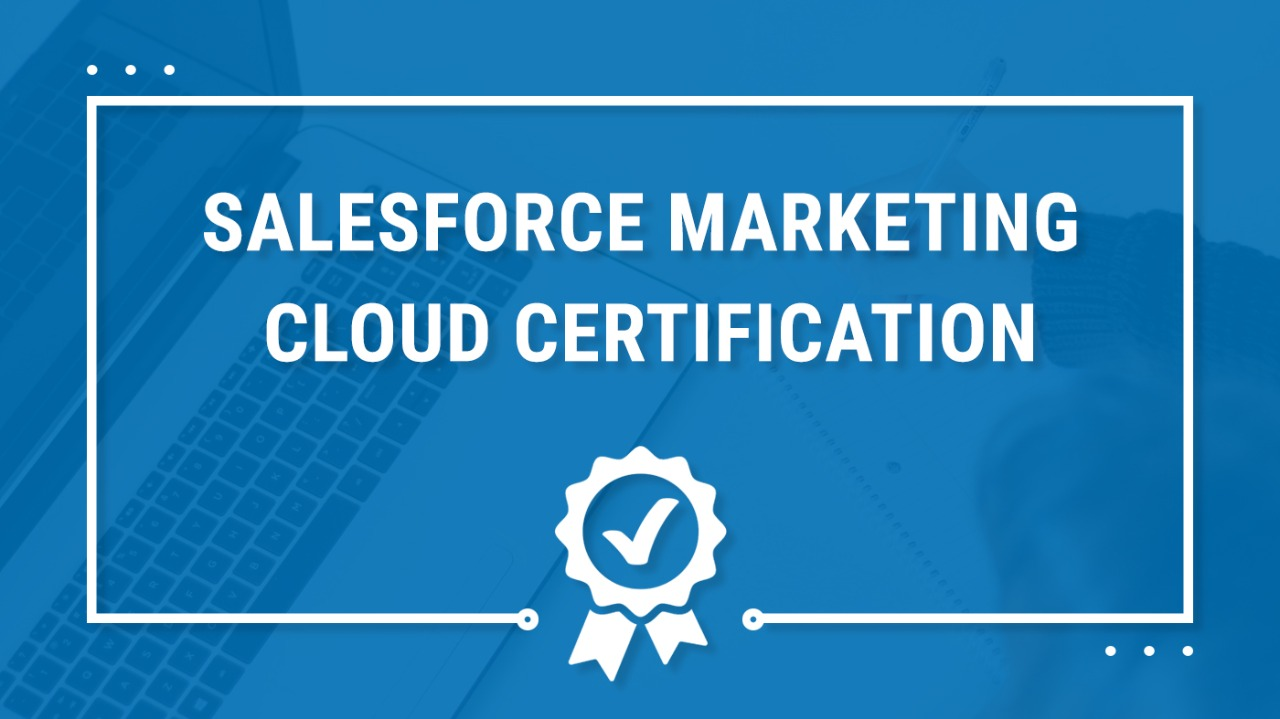 Salesforce Marketing Cloud Certification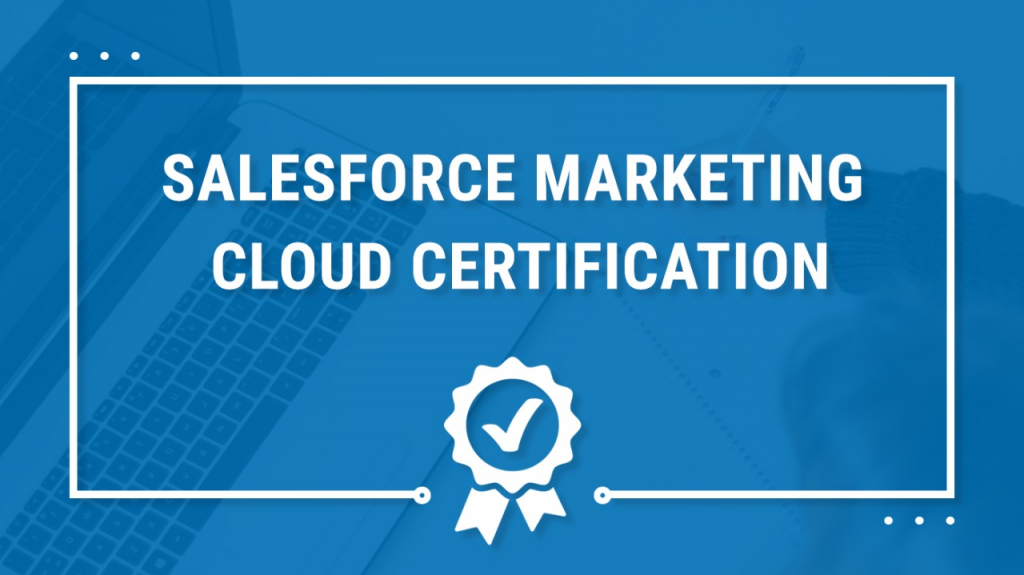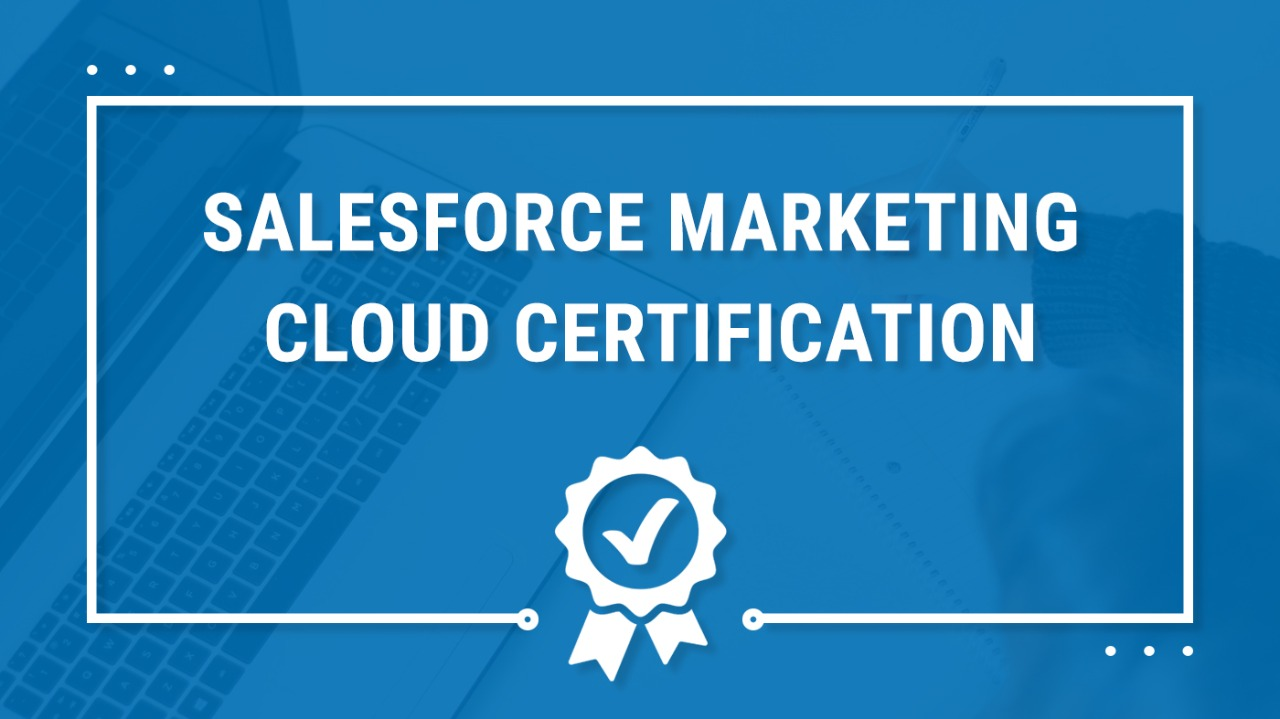 Salesforce Marketing Cloud Email Specialist Certification helps a candidate to develop knowledge, experience, and skills in email marketing. The candidate can practice message design, inbox delivery, subscriber and data management, tracking and reporting the metrics in the marketing cloud email application, and email automation. Another advantage of salesforce certification is that it helps those candidates who want to build a career in analytics, email campaigns, and email marketing.
There are many strategies you can follow to take the Salesforce Marketing Cloud Email Specialist Certification. although the resources have different teaching styles. These include on-demand from Trailhead Live, self-led Trailhead, expert-led classes, and much more.
Furthermore, Marketing continues to be a highly valued skill in the marketplace. If you want to get the Marketing Cloud Email Specialist Certification, we are here to guide you. By following our recommendations, you can certainly pass your exam and get your certificate.
Read our 155 Salesforce Interview Questions with Answers
Read the exam guide
You cannot start a journey without a map. Exam guides prove helpful for knowing the topics to be considered. The exam guide contains all the information you need. This information helps you to study and prepare for the exam. Through this exam guide, you can learn about:
Salesforce Marketing Cloud Email Specialist Certification
Audience description
Purpose of the exam guide
About the exam
Recommended training and references
Exam outline
Maintaining your certificate
Know the score: study the exam outline
Before you start your preparation for the exam, you must know the exam breakdown. The categories are not valued equally. Knowing how to scores are weighted will enable you to prioritize your studies if your preparation time is limited. Below is the percentage of questions per topic area on the test:
Email marketing best practices: 15%
Email message design: 13%
Content creation and delivery: 18%
Marketing automation: 19%
Subscriber and data management: 28%
Tracking and reporting: 7%
Read more: What is Salesforce—Everything You Should Know About This Leading CRM Provider in 2021
Hit the trail
Start your work by learning and practicing. There is plenty of content relevant to salesforce marketing cloud email specialists. Search the relevant topics you want to know more about and get knowledge according to your requirement. In this regard, you can also search:
Email deliverability concepts
Create and send a message in journey builder
Enroll for our free Salesforce training demo class. Instructor explains the features of career building program and how it helps to pass the certification exam.
Go live
You can also get help from Trailhead Live. You can explore certain topics of interest. Trailhead Live is an online platform where sales experts host live sessions and cover the most in-demand skills and topics across the salesforce products. Access to content is free and easy. You can watch these sessions live or later in a content library.
This is a great place to go if you want to review the course concepts that are not clear to you. Some important sessions that can be helpful for you are:
Marketing cloud—roles and permissions
Preparing for your marketing cloud consultant certification—data designer and attribute groups
Take a webinar
Webinars can also help you to extend your learning of the marketing cloud in the salesforce. Check the current topics being offered. These topics are mostly on-demand. Below are the important topics you must know for the exam:
Preparing for your Marketing Cloud Email Marketing Specialist Certification
Certification days
These types of webinars cover key exam topics. If you are a newbie or just beginning your exam preparation, you can register for the free webinars. However, in these webinars, the spots are limited, so you must get registered early.
Read more: 50 LWC Lightning Web Component Interview Questions
Learn from experts
To pass the exam, you must learn from experts who have great experience and expertise in this field. You can get help from your friends or other people. To learn anything, the easiest way is by doing. If you can't access the marketing cloud, taking a class is a great way to get hands-on experience. You can take the following course:
This 5-day course was launched by Trailhead in 2020. In this course, you will learn the introduction of the platform along with some hands-on exercises so that you can see the platform in action. This course is designed for newbies who have zero or limited experience in the marketing cloud. Following are the topics covered by MKT101:
Introduction to salesforce marketing cloud
Administration
Subscriber and data management
Email messaged design and creation
Message testing, delivery, email marketing best practices
Marketing automation
Analytics and troubleshooting
Summary
Take the practice test
The email specialist practice exam can provide an opportunity to assess your knowledge and practice regarding the exam. You will also learn what areas need more attention before you take the test. Even if you are an expert in the marketing cloud, there may be some topics that you don't often use.
While taking a certification exam, you have to know the pros and cons of each option. In certification exams, you will have to think differently than in your day-to-day tasks, so the practice will prove beneficial for you before taking the exam.
Read more: Top 12 companies are using Salesforce CRM in USA
Read on for more information
Use as many resources as you can to gain knowledge about your topics. There are numerous free resources available for you. You can find many of them in:
Email Marketing Best Practices
From email blogs to a podcast offering useful content every month, there is much more for you. And long after you have got your certification as a marketing cloud email specialist, there is still more information that can help you to grow your career.
YouTube Tutorials
Learn from industry experts and watch YouTube tutorials. Search out salesforce marketing cloud's official channels. These channels contain best practice videos, new releases, and platform demos. By watching videos relevant to your topics, you can learn and practice more efficiently to pass the exam.
Study Groups
Group study is the perfect way of learning in a better environment. If you want to prepare for the marketing cloud exam, you can create a study group. Connect with others who are also attempting to get the salesforce certificate. You can learn more in group study than studying alone because every person has different potential and abilities. You can share your knowledge with others and benefit from others as well.
Read more: A Brief Guide to Salesforce CPQ
Simple test strategy tips
Below are some test strategy tips you can follow while taking the exam:
Take your time.
The exam allows 90 minutes to complete. Make sure to take your full time. Never be hasty; attempt all questions with full attention and consideration. Otherwise, there will be a chance of mistakes that you cannot correct.
Read every questions carefully.
Salesforce normally writes tricky questions that often trip you up. So read every question slowly and carefully at least twice before marking the answer.
Read more: 61 LWC Lightning Web Component Interview Questions
Use the checkbox.
This is the best tip while taking the exam. Use the checkbox (Mark for review) for those questions you answered correctly. The pass rate is 60%, so make sure how many questions you have attempted correctly.
If you want to get the certification of a Salesforce Marketing Cloud Email Specialist, you can follow the above-mentioned tips to prepare for the exam and build your career.
Finally, Please contact us if you are interested to learn Salesforce Marketing Cloud Certification Training.