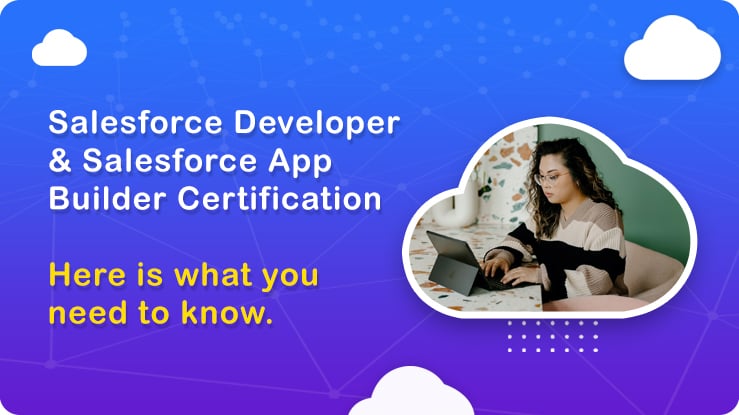 Salesforce Developer and Salesforce App Builder Certification – here is what you need to know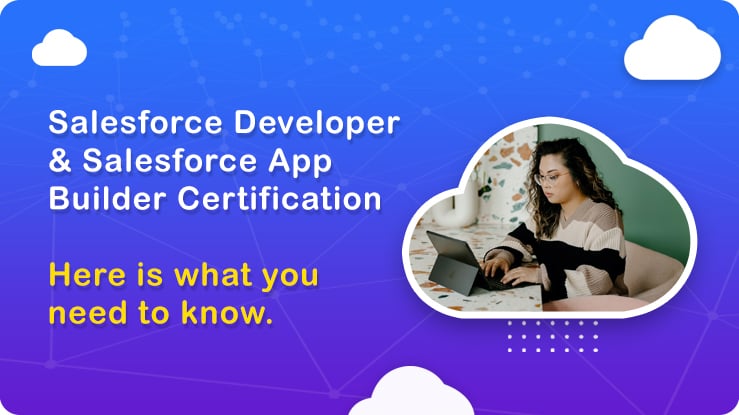 Salesforce Developer is considered one of the entry-level positions in Salesforce. However, it is a highly-valued professional with experience in coding and software development who is able to provide Salesforce customers with the latest CRM solutions, tailored apps, and functionality of the world's leading CRM platform.
In this article, we shall talk about the App Builder a Salesforce tool that helps Salesforce Developers easily manipulate apps and solutions, do the necessary adjustments, personalize desktops, adapt the apps for mobile, and much more.
In addition, we shall discuss the Salesforce App Builder Certification, why is it important, and which Salesforce professionals will benefit most from it.
Salesforce App Developer – what do they do and how?
Unlike Salesforce Admins, Salesforce Developers work on the most technical side of the world`s leading CRM platform. Although Salesforce Admins are capable to customize and adjust a certain aspect of every app they implement, once it comes to more fundamental customization or the whole development of a unique solution tailored for a certain customer, a Salesforce professional needs a certain knowledge and experience with coding, software development, and other technical aspects.
And this is when Salesforce App Developers take the lead.
Salesforce App Developer is a person with advanced programming skills. They have deep knowledge of programming languages, Java, Python, and C#. In addition, A Salesforce App Developer should have profound Salesforce skills and knowledge such as Apex, Visualforce, Lightning Web Components, and other Salesforce development technologies.
In addition, to advance technical skills, a Salesforce App Developer ought to be able to collaborate and communicate with the team and management, have a deep understanding of the market and industry where their company operates, and be in touch with different departments to be able to provide original solutions to enhance their work.
To achieve their goals, a Salesforce App Developer will work with other Salesforce Developers and Salesforce Admins in the team. Together they will use Salesforce App Builder and other tools and apps to build and implement tailored Salesforce CRM solutions for their companies, train teams to use their whole functionality, search and eliminate bugs and issues with every app and seek new opportunities to make the CRM process most efficient.
That is why Salesforce App Developer is one of the most valued positions in Salesforce and the IT job market in general today.
Salesforce App Builder Certification – how and why do you achieve it?
Once you have a minimum of 3 months experience as a Salesforce Developer or any other Salesforce professional and want to align your skills and knowledge with the latest Salesforce updates and requirements as well as prove yourself as a valued Salesforce professional, you can take the Salesforce App Builder Exam and receive the Certification.
While most people think that the Salesforce App Builder Certification is relevant for Developers exclusively, practice shows that the skills and knowledge one acquires while preparing for the exam and maintaining their certification in the future are applicable and extremely helpful for a career of various Salesforce professionals including Salesforce Admins, Salesforce Consultants and more.
Moreover, just like any other Salesforce Certification, it is a perfect chance to boost your career in Salesforce and explore new professional horizons.
Here is the list of skills and knowledge that will allow you to approach the Salesforce App Builder Certification:
Knowledge of Salesforce license types and their applications;
Ability to optimize an app for mobile devices and implement them for social media profiles;
Experience utilizing a mobile device to manage and optimize corporate programs;
Experience with the Salesforce development environments and the ability to deploy its working knowledge of the Lightning platform features;
Ability to create applications for establishing business procedures.
As you may notice, although e recommended Salesforce App Builder Certification for all kinds of Salesforce professionals including Admins and Consultants, to approach and pass the Certification exam, you should be familiar with Apex, Visualforce, and other technical aspects of Salesforce.
5 steps toward Salesforce App Builder Certification.
Once you realize that your work experience as well as knowledge of Salesforce App Developing corresponds with the requirements of the Salesforce App Builder Certification. It is time to apply for the exam and start preparing for the actual test.
Here are the 5 simple steps toward your successful Salesforce App Builder Certification:
Start training – it is best to join a reputable Salesforce training online, where you can find mentorship from the leading certified Salesforce experts and prepare for the test according to the study plan developed by them;
Take mock exams – in the course of your training you will be offered practice exams, which are the best way to determine your strong and weak points in Salesforce App Builder and focus on the most challenging aspects of your studies;
Get updated information – although there is a lot of information available online, make sure to receive the most relevant questions and answers checklists, and study materials. Remember that Salesforce is extremely dynamic and to pass the certification test you need to be aware of the latest updates and innovations;
Know the exam outline – To apply for the Salesforce App Builder Certification you will need to pay a $200 fee (and $100 more if you fail your first attempt). Like any other Salesforce Certification test, The App Builder Exam will consist of 60 questions and have a 63% pass rate. You will be given 105 minutes to complete the exam;
Don`t give up – even if you fail your first attempt, it is not a reason to give up on the Salesforce App Builder Certification. Moreover, from now on you will have more chances to pass the test than anyone else as you will know the exact atmosphere and requirements of the actual examination. Keep on trying till you get your Salesforce App Builder Certificate and prove yourself as one of the most valuable and high-paid professionals on the Salesforce job market.
Every Salesforce Certification guarantees you advancement in your Salesforce career and takes you one step closer to the goals you pictured when you first applied for your Salesforce training. Salesforce App Developers are among crème de la crème of Salesforce professionals today. They work with the best local and foreign employers and enjoy the freedom and perspectives of the modern IT industry. That is why it is best to apply for your Salesforce App Builder Certification as soon as possible and get started with your training to become one of the world's most demanded and valued professionals sooner than you expect!