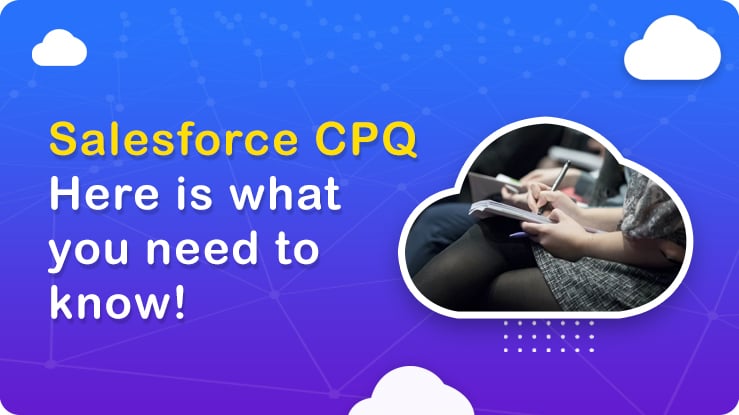 Salesforce CPQ – here is what you need to know!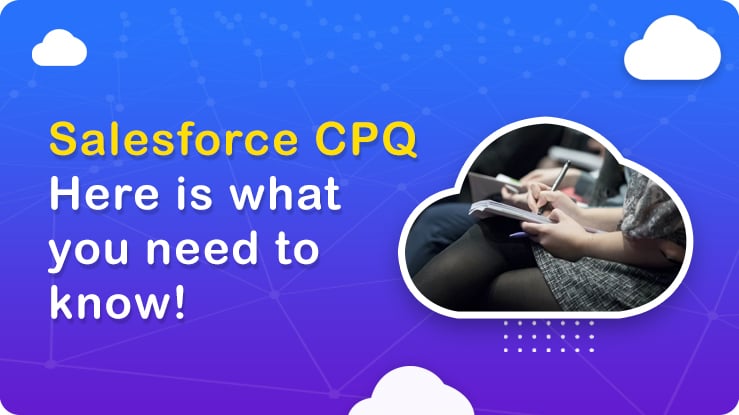 Salesforce is the world`s #1 CRM platform that helps thousands of businesses worldwide communicate with their customers, collect and process the necessary data and build efficient strategies to get ahead in the competition.
Price formation is one of the vital parts of this process. That is why understanding and knowledge of Salesforce CPQ are so important for a Salesforce professional of every level.
CPQ stands for Configure, Price, Quote. It is an app within Salesforce CRM that allows businesses to establish justified prices and create instant quotes based on a thorough analysis of the available information.
Not only Salesforce CRQ is a powerful tool that prevents businesses from losing money or customers due to poorly analysed markets and unjustified pricing, but it is also an efficient way to automate the whole sales process and get ahead in the competition.
That is why knowledge and understanding of Salesforce CPQ is one of the main demands among employers hiring Salesforce professionals today.
In this article, we shall try to answer the most common questions about Salesforce CPQ to help you navigate the world of Salesforce solutions and the skills expected from a Salesforce Admin or Salesforce Developer today.
Salesforce CPQ and coding skills.
One of the main things that bother those who come to Salesforce with little-to-no technical background is whether one or another app requires coding skills.
Let`s be fair, although the Salesforce Admin position is a great way of entering the lucrative Salesforce job market for sales, marketing professionals, and other people who had no technical background before they started their Salesforce training, a certain level of coding will sooner or later become necessary if you want to advance with you Salesforce career, get and maintain Salesforce Certifications.
Therefore, although Salesforce CPQ as it is does not require coding skills, learning Apex Code and Triggers, VisualForce Pages Components, SOQL, SOSL ava, .net, CSS, JavaScript, REST, SOAP, and HTML 5 and other programming languages and developing coding skills will do wonders for your career.
In simple words, you can be a great experienced driver, but risk being stuck in the middle of nowhere if you don`t know what to do with a flat tire. Just like that Coding skills and knowledge of programming languages will let you (and therefore your employer) get the most out of Salesforce`s powerful tools.
Therefore, although no employee will probably demand coding skills for Salesforce CPQ, they will eagerly higher and stimulate a Salesforce professional who has this additional knowledge or at least shows readiness to obtain it.
Final Thoughts
One of the reasons why Salesforce is such a popular career choice today is the fact that its no-code-to-low-code concept allows people with no technical background to enter the lucrative IT job market.
Indeed, Salesforce CPQ is a perfect example of how Salesforce solutions allow to automate of such essential business processes as price formation and many other CRM processes. However, the fact that you may not be required knowledge of coding as an entry-level Salesforce Admin, does not mean that you are free from learning those skills in the future.
If you want to advance in your Salesforce career and enjoy all the professional and financial benefits Salesforce has to offer and those that made you apply for the Salesforce training in the first place, you should never stop learning and take advantage of this amazing professional ecosystem, endless training options and networking to master coding and other technical skills in the future.