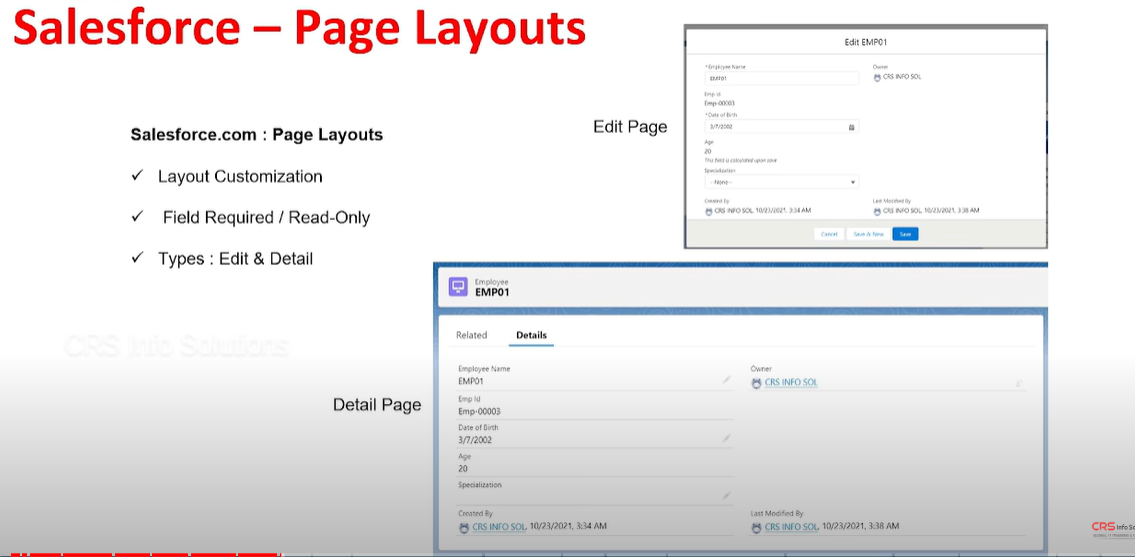 Salesforce Admin Tutorial Chapter – 7
Page Layouts
Salesforce allows users to customize their page layouts. You can drag and drop different fields and organize them according to your requirements with the help of this feature. You can also convert certain fields into mandatory ones or make them read-only during this process.
Previous article, Salesforce Admin tutorial – 6, explains about Formula Fields.
There are two types of pages in Salesforce where you can apply such customizations.
Edit page: The page you use to create new records or modify existing records.
Detail page: The page that shows the details of an existing record with its field values.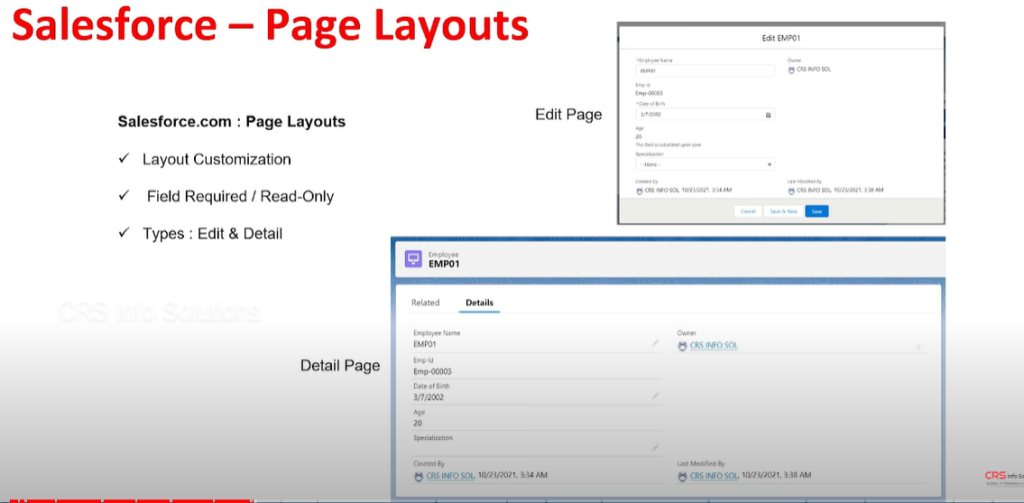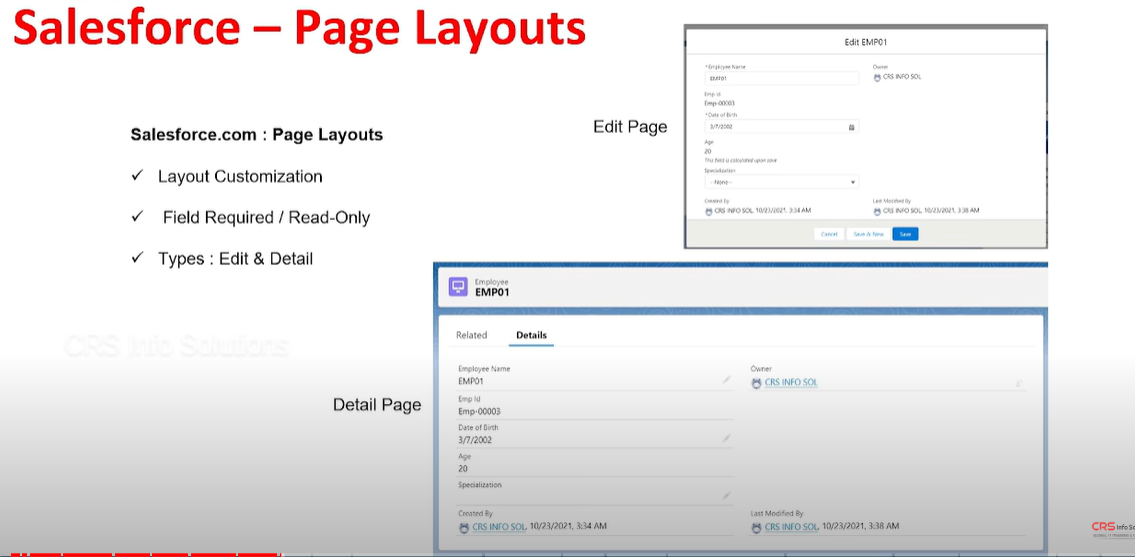 Now, let's see how to customize these page layouts on Salesforce.
To get started, pick the Employee object from the Object Manager and go to the Page Layouts pane.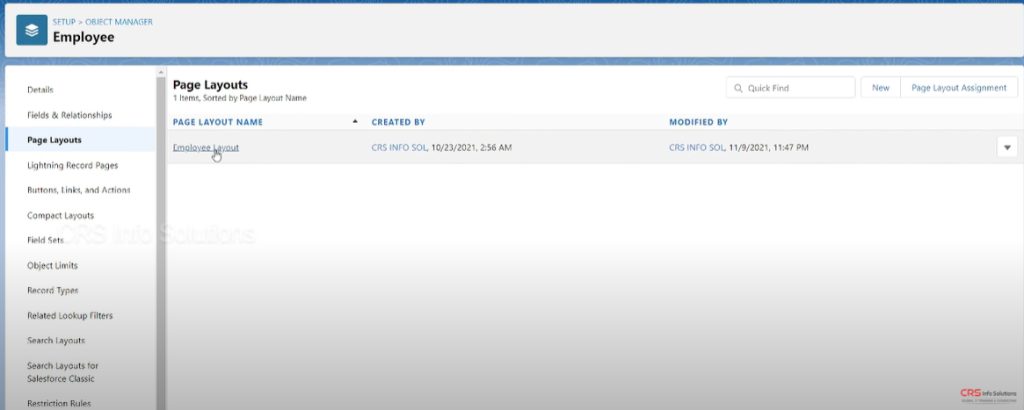 Currently, it contains an Employee Layout. This is what we are going to edit in this section.
It contains an "Information" section with object fields that can be dragged and dropped to create the layout we need. You can change the column they're displayed on or change their vertical order any way you like.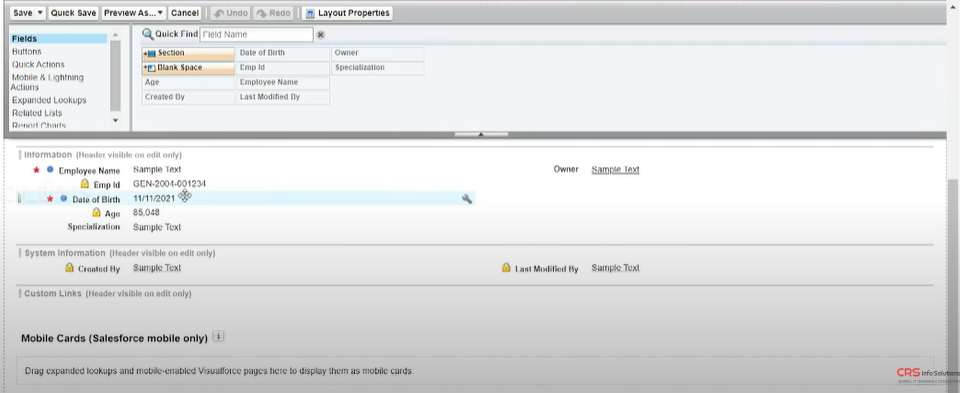 You can also add new components to this layout to make it more organized. For example, if you want to add a new section, simply drag it from the set of available widgets on the top and place it where the section begins. This action launches a dialog that prompts you to add the section name and pick its column count and tab-key order.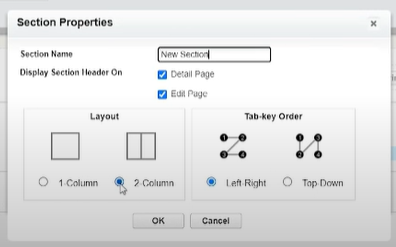 Once the section is placed, you can drag and drop relevant fields into it to complete the reorganization.

This view also allows you to make a field mandatory or read-only if you need. Simply click on the edit symbol in front of the field and check the Read-Only or Required checkboxes to achieve this. Below, we have used this technique to convert a new non-mandatory field called Specialization to a mandatory one.

Finally, you can save the layout and check how the new layouts have turned out on Edit or Detail page.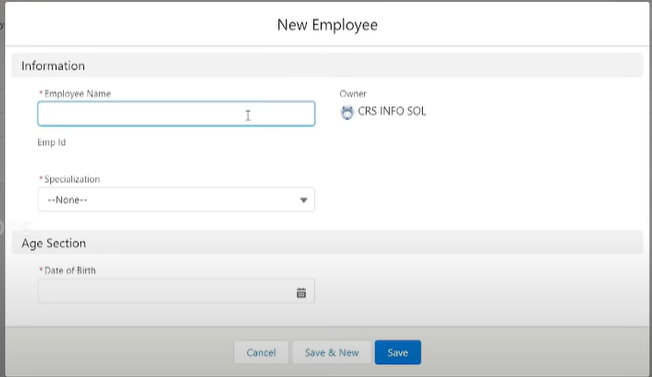 Next article, Salesforce Admin tutorial – 8, explains about Custom page Layouts.