Salesforce Admin Tutorial – 3
Salesforce Apps
In Salesforce, applications are a collection of objects or tabs. Objects here refer to something similar to database tables. Tabs, on the other hand, are links that take you to these tables. We use these objects and tabs to manage records of different types.
Read the previous article Salesforce Admin Tutorial – 2 here, explains about How to create a Salesforce Developer account.
Salesforce comes with several standard applications. Sales, Marketing, Service, and Community are some popular examples of them. Salesforce also allows users to create their own custom applications for different purposes.
You can see a list of both standard and custom apps on the platform by clicking on the "App Launcher" on the Salesforce home page.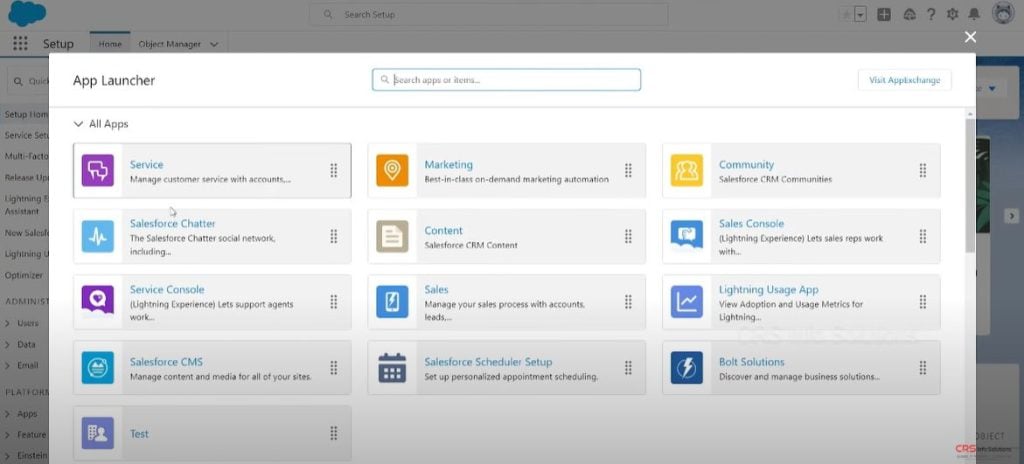 The "Test" app at the bottom of the following display is an example of a custom app we've already created.
Next, let's see how you can create your own custom app on Salesforce. To start the process, search for "apps" on the "Quick Find" box and select "App Manager."

It leads you to the Lightning Experience App Manager. Here, you can choose the "New Lightning App" option to begin the custom app creation.
On the pane that pops up, enter the app name, developer name, and description. You can also pick a color theme for the app or upload an image containing the app logo in this step.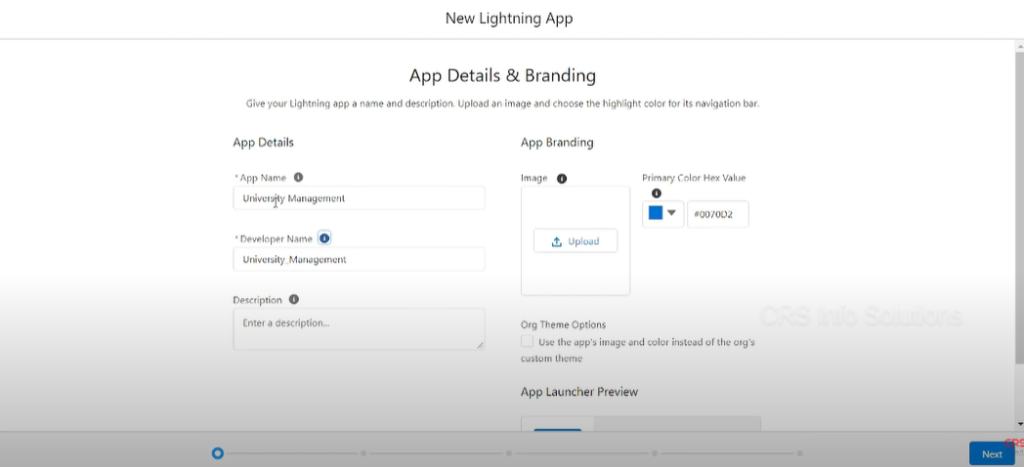 Then, click the "Next" button to start setting up app options. You can select the preferred navigation style, supported form factors, setup experience, and app personalization settings. For now, you can go with the default options provided here in this step.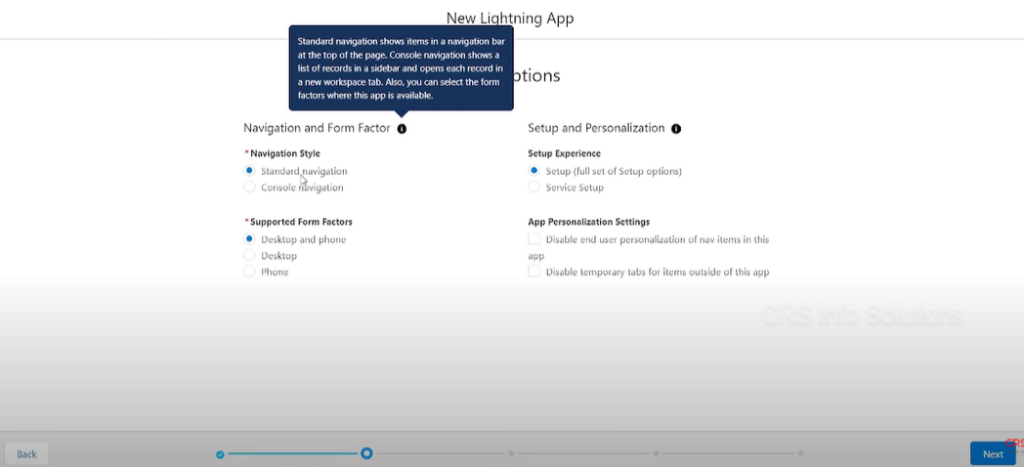 Now, click "Next" to go to the "Utility Items" page. You can keep it as default and move to the next page.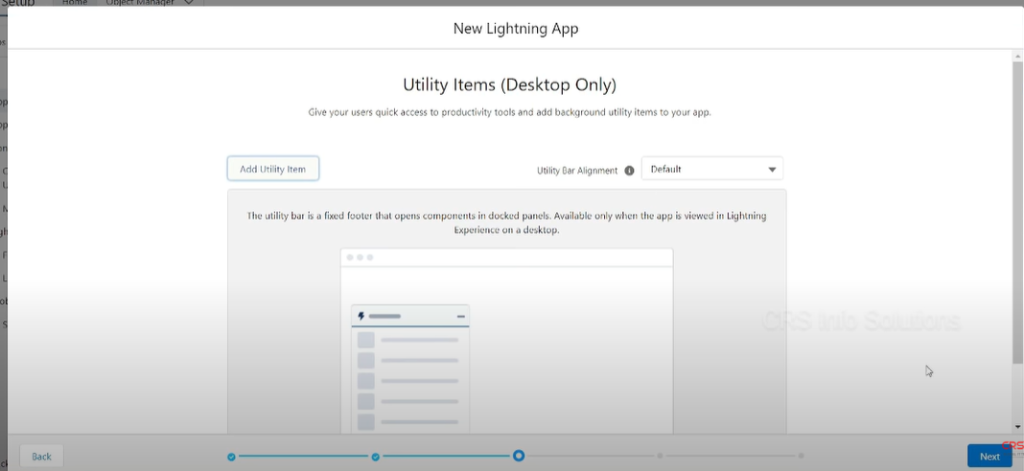 Here, you have to choose a set of items to include in the app. The left side of the page shows a list of standard objects Salesforce provides, such as Accounts and Assets. For now, let's simply pick the Accounts object to add to the new app.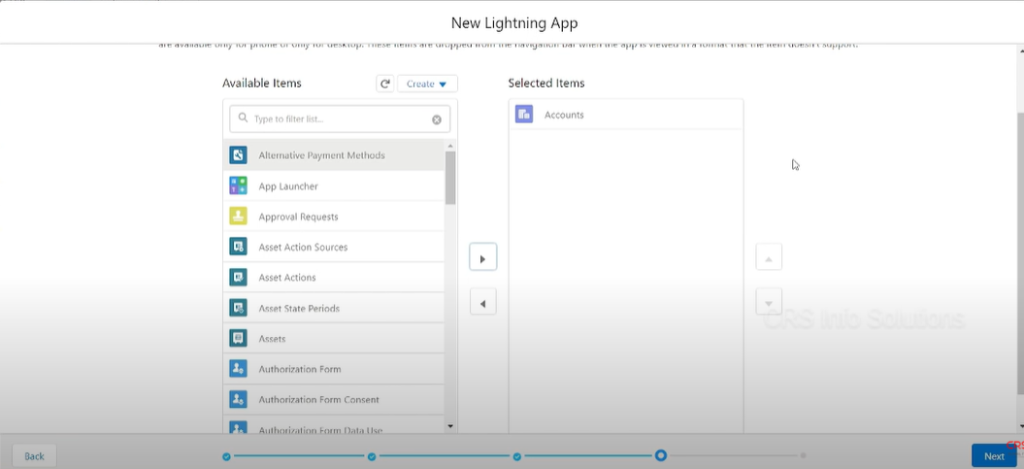 Then, go to the next page to select profiles for your app. You can search for the default "System Administrator" profile and add it to the app for the time being. We'll talk about profiles in more detail in later sections.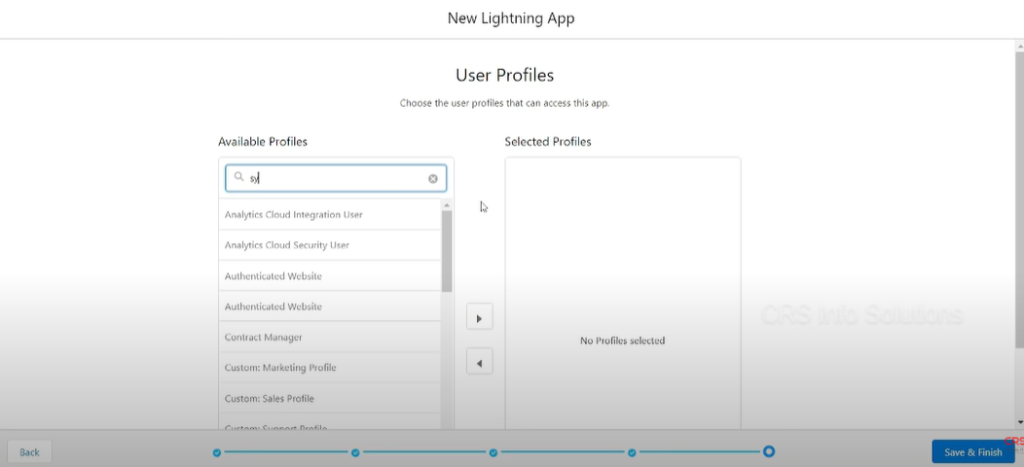 Next, save and finish the app creation process. Now you can view this new app on the App Launcher display as shown below.

Watch full video here:
Read the next article Salesforce Admin Tutorial – 4 here, explains about How to create a Salesforce Developer account.