Salesforce Admin Tutorial – 2
How to create a Salesforce Developer account
Creating a Salesforce Developer account is entirely free. You don't need to pay anything to acquire this license. It, however, limits your access to a limited number of features on the platform. There'll also be a 5MB limit on data storage and a 20MB limit on file storage.
Read the previous article Salesforce Admin Tutorial – 1 here, explains about Saas, PaaS and IaaS basics.
So how should you sign up for a Salesforce developer account?
First, you should visit developer.salesforce.com and select the signup option to start creating your developer account.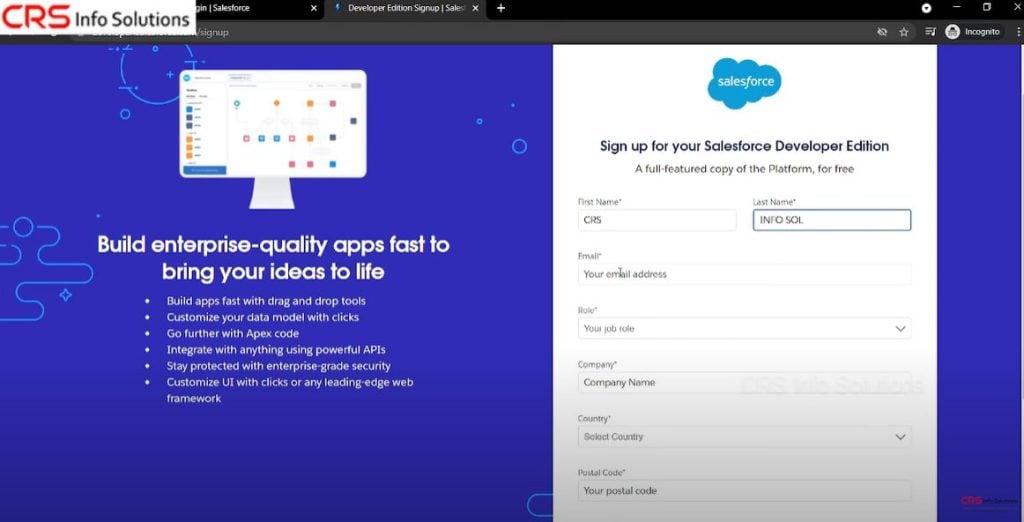 Enter your personal information like name, company name, country, and postal code on the signup form. You can set your role to "Developer" or anything else you prefer. Use your email address as the username as the following example shows.
After submitting these details, you'll receive an email from Salesforce prompting you to confirm your email address. It can take a while to arrive. But you need to click the "Verify Account" button on this email to proceed further in this process.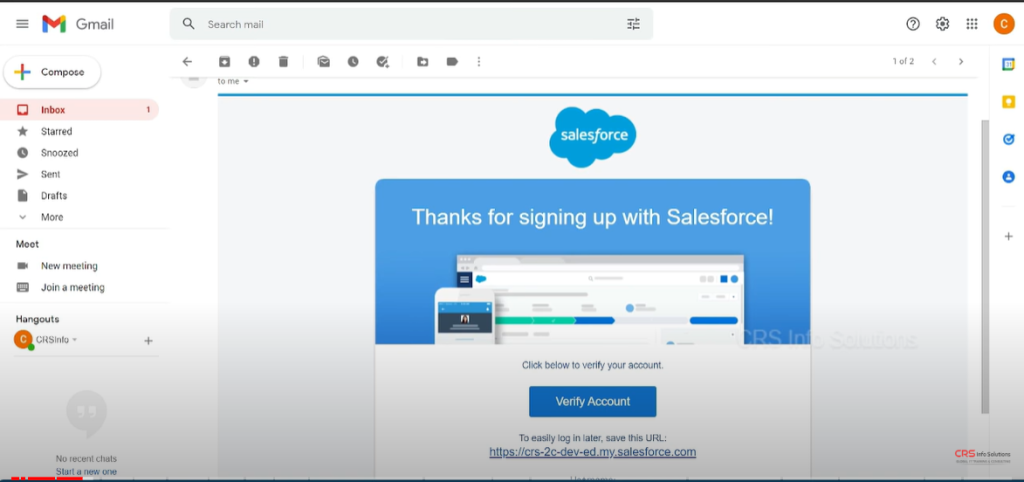 The Verify Account option takes you to a new page that asks you to create a password for the account. Here, you should enter a secure password and set up the security question and its answer as shown below.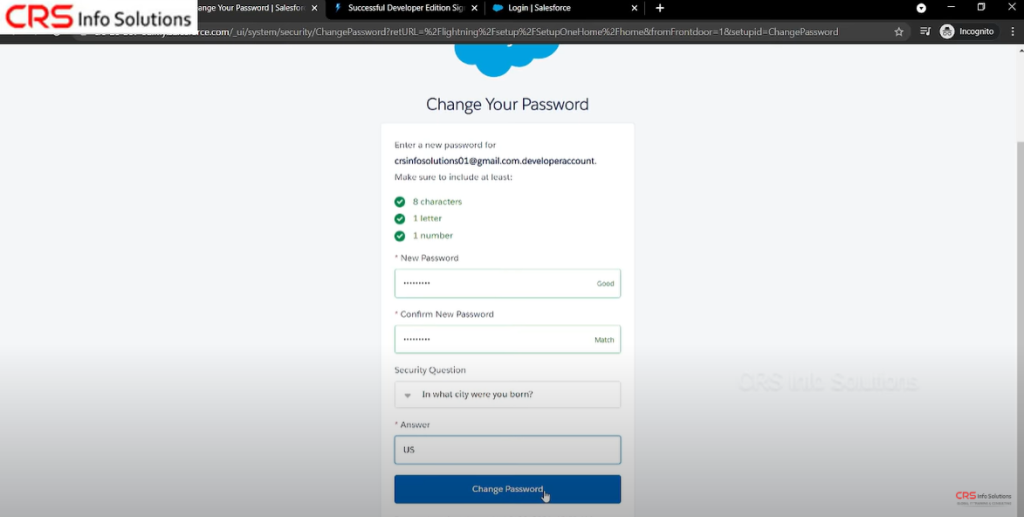 After completing this step, you'll be taken to your brand new Salesforce Developer account to handle your CRM tasks.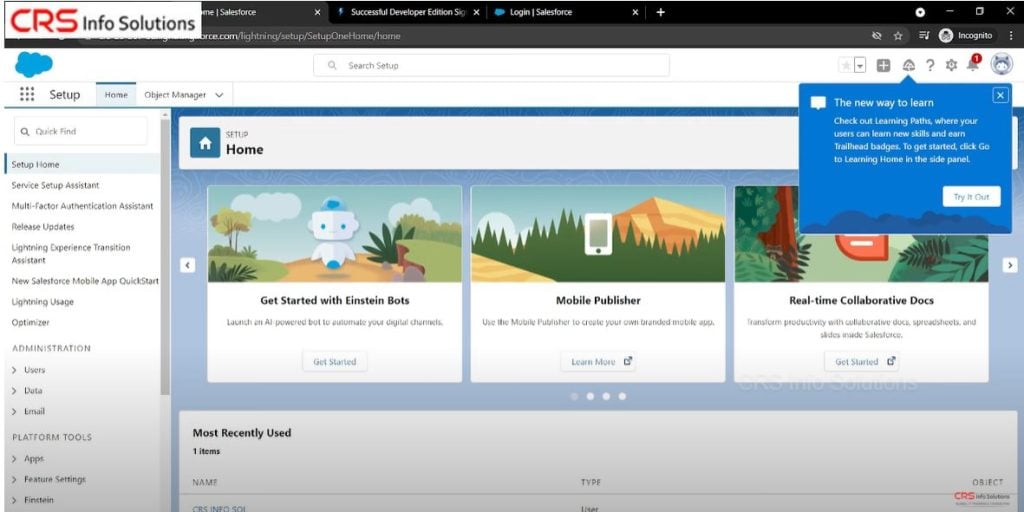 Now, whenever you want to log in to this Developer account, you can visit login.salesforce.com and enter the username and password you used in the previous step.
The first time you log in to Salesforce this way, it may prompt you to register your mobile phone with the following form.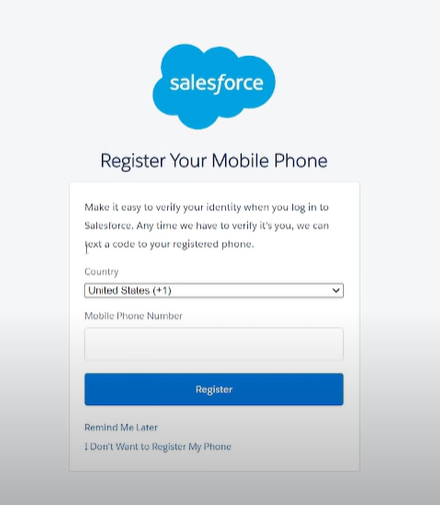 If you don't want to register your phone on Salesforce, simply select the "I Don't Want to Register My Phone" option to skip this step.
Watch the full video here:
Read the next article Salesforce Admin Tutorial – 3 here, explains about Salesforce Apps.