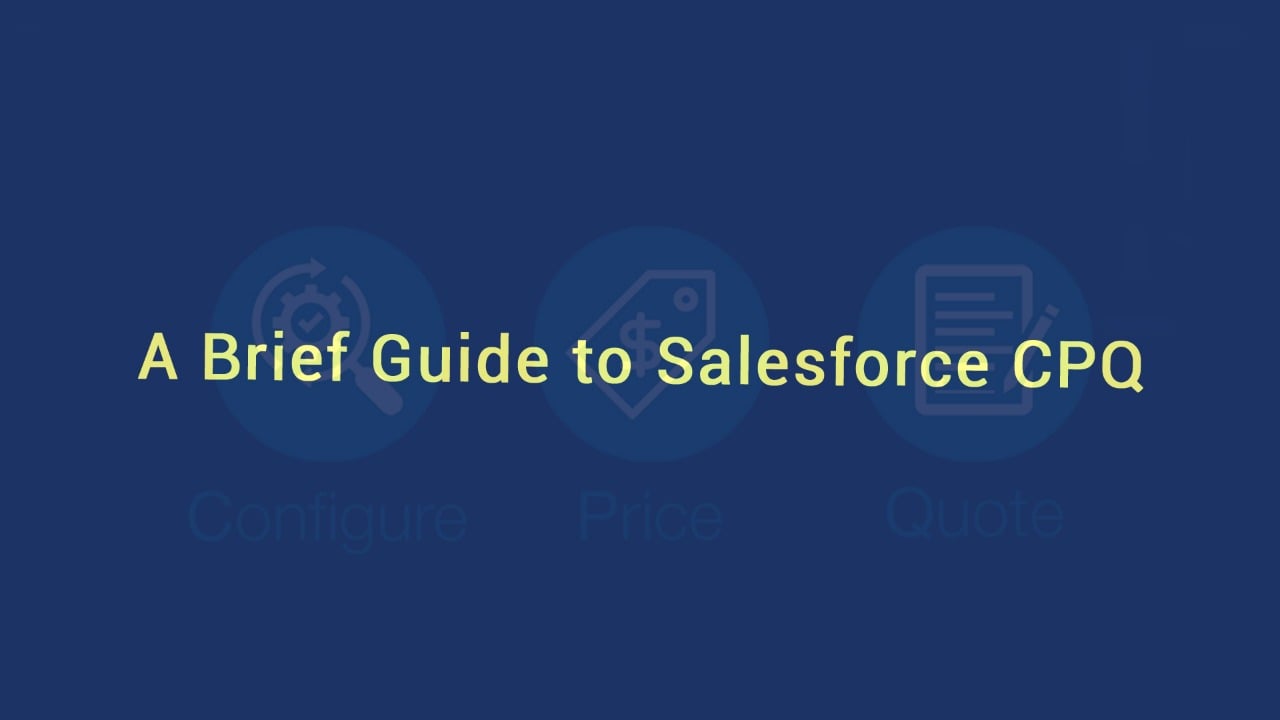 A Brief Guide to Salesforce CPQ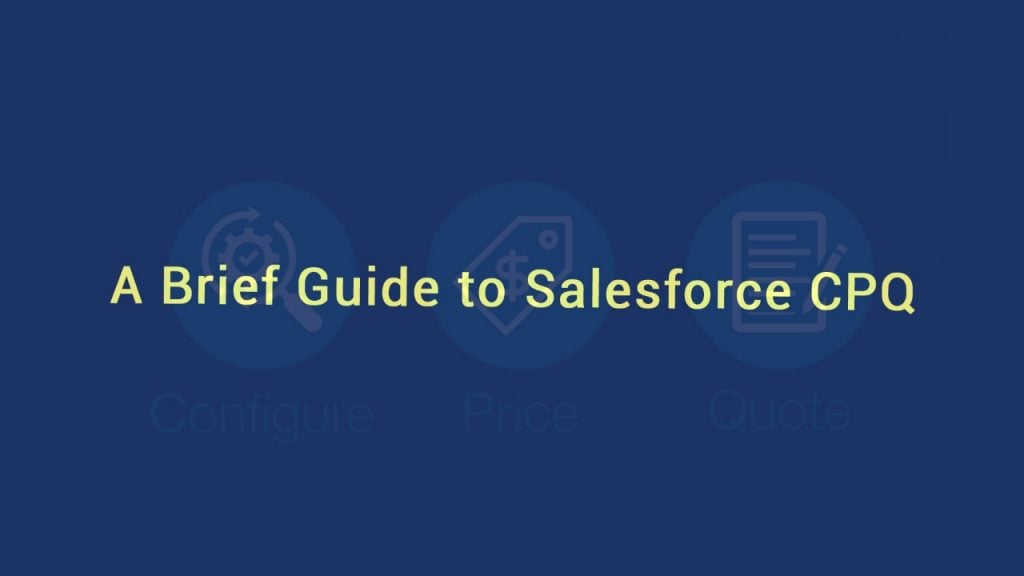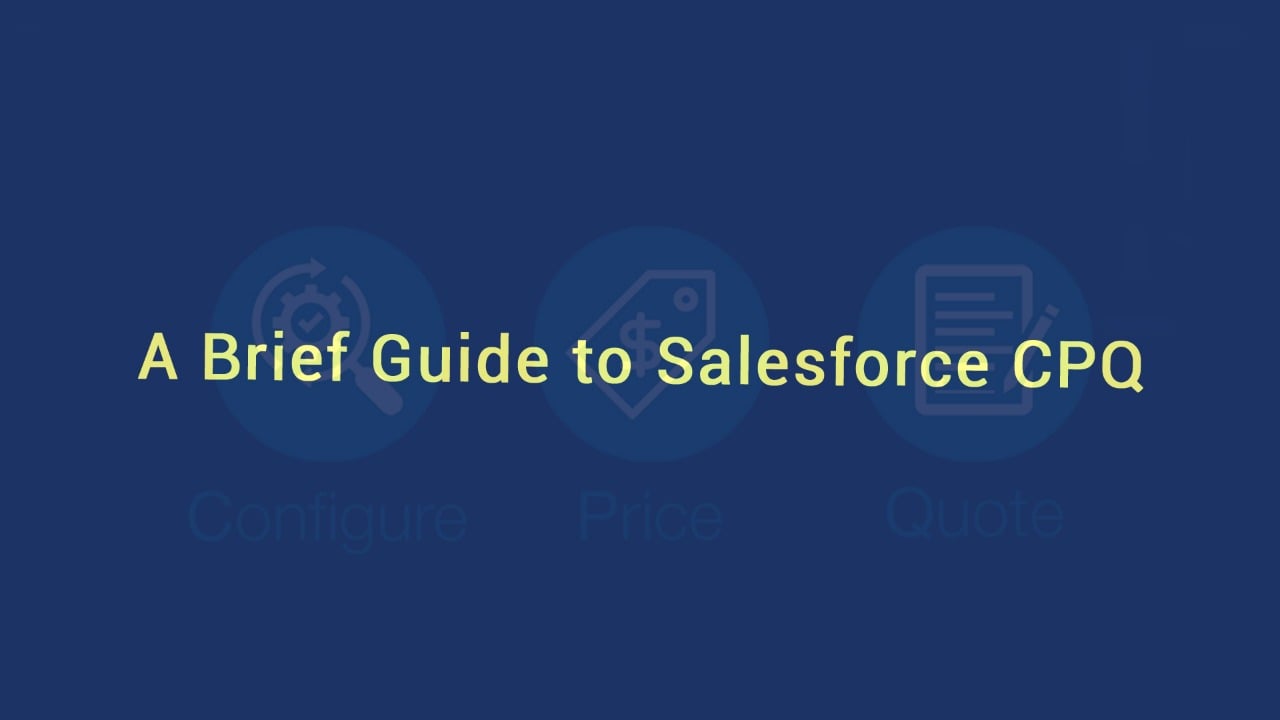 Wouldn't it be nice for companies to provide accurate & efficient pricing for products? Of course, it would be great if this is possible. That's why Salesforce CPQ comes into play to make it possible for your sales representatives to spend more on selling so that your brand or company leaves less money on the table.
In this article, you will learn Salesforce, Salesforce CPQ, and Salesforce training. However, we also like to provide you insights on how Salesforce CPQ works and how the standard and advanced features of CPQ help your business reach the next level. Moreover, you will also know about the best Salesforce jobs that could change your life.
What does Salesforce mean?
Marc Benioff founded Salesforce.com in 1999. And today, Salesforce is one of the most dominant CRM software on the planet. Do you know about CRM? It stands for customer relationship management. CRM is how you keep track of everything that you're doing with your customers. However, we can say that CRM is a communication device.
Salesforce CRM has the aim to connect customers and companies. This cloud-based software allows your company to track analytics, customer success, customer complaints, and more. It also allows you to keep closely in touch with customers in a way that would be difficult if we were doing it with spreadsheets or email.
Is this not super fun! Of course, it is. But one reason why we choose Salesforce? Because it's easy and flexible, and it'll change and grow with our process. Moreover, the Salesforce community is excellent when you're stuck or want to try something new; Salesforce provides a lot of support.
Do you know what Salesforce CPQ is?
The two questions we get asked more often, what is CPQ and why I need it? We know you expect authentic answers to both questions. CPQ stands for: configure, price, and quote. It's an extension of your CRM that allows you to create a structured and scalable sales process.
Furthermore, CPQ has the aim to make sure whether your sales representative is selling the right product combination or not. It also controls discounting and quickly automates approvals which means your sales representative spends more on marketing.
In other words, CPQ is a sales tool that helps your company save time and provide accurate pricing for products in short. Above all, it gives your sales team easy-to-use software compatible with all operating systems and devices.
Why I need Salesforce CPQ?
Let's proceed to the second most frequently asked question why you need it. Here are three reasons.
Helps sales Reps close deals fast
Many sales teams are stuck, relying on spreadsheets and email when it comes to the final stages of their sales cycle, which means instead of moving on to their next deal, they waste a lot of time trying to figure out how to price a product or chasing a contract approval. But CPQ changes all of that. Your sales representatives get their deal-making canvas to speed up even the most complex quote.
Gives companies to control and visibility
CPQ gives companies to control and visibility over what's being offered and what's being sold. Without Salesforce, many sales teams work under chaotic scenarios sending out pricing that is not approved and promising products that no longer exist. It becomes nearly impossible to accurately track, analyze or forecast when data is siloed in spreadsheets. CPQ puts guardrails in place moves sales teams away from all of that.
Enables companies to launch new revenue models
Today's customers demand more flexibility in how they buy, and companies across all industries responding by introducing new revenue models. But to do so, they need to implement technology platforms that support them and spoiler alerts. CPQ does all that.
Salesforce CPQ working process
How how does Salesforce CPQ work? CPQ uses the three ways in the whole process. Before proceeding further, let's take an example of Lenovo company that manufactures laptops for their customers.
There are two teams: The outside sales team and the inside sales team. Both have different tasks. The Outside team collects information and other essential requirements from customers. Once they collect requirements, they transfer them to the insides team sales.
The other is insides team sales, which receives information from the outside sales team, coordinates with the company's software & design developer and the manufacturer team to configure the custom product and create an accurate quote within a given time.
Let's see how the entire process of Salesforce CPQ works.
Configure
This is the first step that starts the entire process. In this section, customers contact the outside sales team to ask for a specific model. They provide their information and requirements to the outside sales team, entering this information in Salesforce CPQ.
On the other hand, the inside team receives the information and then coordinates with the software developer team, designer team, and manufacturers team to produce the required model. After then, they can change the parts such as SDD, HDD, graphic card, storage, etc.
For example, if the customer asks to replace an existing Lenovo laptop with advanced features, the representative can update the configuration in the software.
Revenue Process
With Salesforce CPQ, you can use multilayered discounting logic. This is something that helps you to price the model that the customer selects accurately. CPQ allows sales representatives with multiple discount options, including volume and distributor discounts.
You can put and update the discount expiration date on Salesforce CPQ. Moreover, CPQ allows you to update warranty information. Finally after doing all the essential steps, click the button and send it to the approval team to approve discounts.
Streamlining the Quote-to-cash process
Once the discount is approved, the customer will review the quote before you create the final quote. After the final quote, it will be sent to the customer for electronically signing the order. After this, it's immediately intimated to the following teams via portals;
Internal sales representative
QA team
Fulfillment team
Sales management team
This entire process leads to quicker-decision making with zero errors.
Features of Salesforce CPQ
Let's take a quick overview of CPQ features.
Product configurator
Price and quote
Audit trail of quotes
Automatically generate renewal quotes
Cross-sell and up-sell recommendations
Customizable quote templates
Revenue recognition
Electronic signature integrations
Order and renewals
Manage contracts
Guided selling
Salesforce Product Catalog sync
Supports product bundles, dependencies, and exclusions
Unlimited tier volume discount schedules
Manage sales tax and VAT
Subscription billing
Automate customer life cycle
Provide insights
Here we will discuss some of its popular features;
Product Configuration features
CPQ enables your sales representatives to choose the right products and services.
It allows you create the product bundles with components
With CPQ, you can hide and reveal the options for the bundle which is under configuration.
The Pricing & Quoting features
Here are three options for pricing;
Contract pricing cost + markup pricing_ support product costs
Block pricing_ It provides multiple tier discount options
The quoting section includes the following features;
It generates an integrated quote document
Customer electronically signing order
Customization of quote templates
Productivity features
CPQ gives access to customization in the search process of products
Ability to script questions.
Enroll for our free Salesforce training demo class. Instructor explains the features of career building program and how it helps to pass the certification exam.
Advanced Features of Salesforce CPQ
Let's discuss the advanced features;
Product and price rules
Advance approvals and order management
Salesforce CPQ and time
How do I learn Salesforce CPQ?
There are many Salesforce training courses available on YouTube that provide a complete overview of CPQ concepts, features, and use cases to make you enable to grow in the CPQ space. Some training providers offer gifts and prizes at the end of your Salesforce certification course.
Salesforce Jobs
It's estimated that 4.2 million new jobs will be available in the Salesforce ecosystem. This means there is an excellent opportunity for you to start a new journey of life in one of the most profitable fields out there. Here are few Salesforce jobs;
Sales Cloud Consultant
Remote Salesforce CPQ Senior BSA
Salesforce Business System Analyst
CPQ Salesforce Manager
Salesforce CPQ Architect
CPQ Product Manager
Salesforce CPQ SME
Client Engagement Partner-…
Salesforce CPQ Developer
Remote Senior Apptus CPQ Salesforce developer
Salesforce CPQ Business Analyst
Salesforce Lead Developer with Vlocity CPQ
Benefits of Salesforce CPQ
CPQ can benefit your sales team and even the entire organization in many ways. Let's discuss some of the most popular benefits;
Improve accuracy and boost sales performance
Create proposals and quotes in a quick and automated manner
Increase up-sell and cross-sell to get more clients
Eliminate errors in pricing and contracts to speed up the process.
Track your customers
Enable the sales team to deliver services with advanced order management.
Conclusion
In this digital age, everyone prefers the right services with accurate pricing in a short time. This is what makes Salesforce CPQ feel needed. Salesforce enables you to spend more on selling your services instead of sticking with the traditional and lazy process. We recommend you Increase your productivity with Salesforce and attain your goals, whether these are short-term or long-term.
Finally, Please contact us if you are interested to learn Salesforce CPQ Training.